The Founder of the Museum of Public Relations, Shelley Spector, shares perspective on the changing role of women in public relations, a pioneering woman all communicators should be aware of, and lessons from pioneers for today's generation of PR professionals.
In this Communicators-to-Communicators 3-minute Insights video, Spector, who is also President of Spector Corporate Communications & Public Affairs, discusses how the role of women in public relations has changed.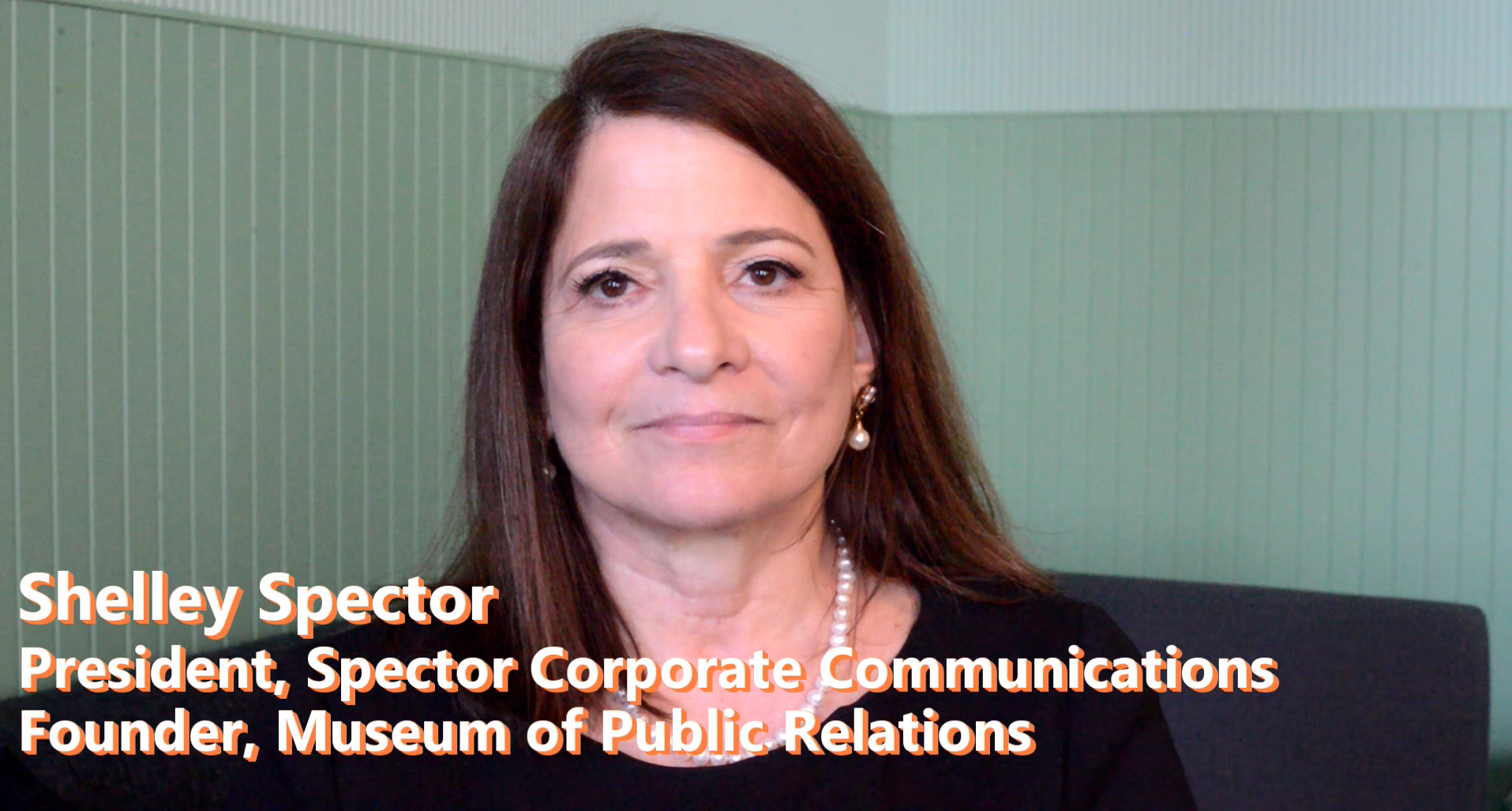 She reminds us of inspirational communications leaders like Muriel Fox, who grew up in the "Mad Men" era of the 1950s and '60s when many women were consigned to the secretarial pool. Fox re-shaped the industry and women's role in it.
Spector highlights, Doris Fleischman Bernays, wife of the father of public relations, Edward Bernays, as a pioneer whose contribution all communicators should know. Spector notes that Bernays was an equal partner with her husband and responsible for many of the pioneering PR programs that launched the industry.
Drawing upon her own experience, Spector discusses the challenges faced by women pioneers, the commitment and work it took to achieve success.
Learn more about the history of PR and opportunities in the industry in our Insights Blog, including: "Looking for the Next Big Public Relations Idea? The History of PR Offers Inspiration: Museum of Public Relations' Shelley Spector (Video)" and "A Career in Public Relations: Perspective on Success & Diversity, Donald Singletary (Video)".
Simon Erskine Locke, Founder & CEO of CommunicationsMatchTM
Locke writes extensively on issues related to communications, PR, media, and behaviors. Prior to founding CommunicationsMatch, which helps companies find agencies, consultants and freelancers that match needs and generate new business leads for communicators, he held senior corporate communications roles at Prudential Financial, Morgan Stanley and Deutsche Bank and founded communications consultancies. Create a consultant, freelancer profile on CommunicationsMatch or SEARCH for communications agencies and professionals. Contact: mailto:[email protected].