You have a great technology startup or business idea that requires a technology platform. But you don't know how to code? 
We've set up a consulting business to help companies and startups find developers and programmers – because we've been down this path.
The good news: There are many development options and companies waiting to turn your idea into reality. The bad news: It's hard to find the right resources. That's where we can help.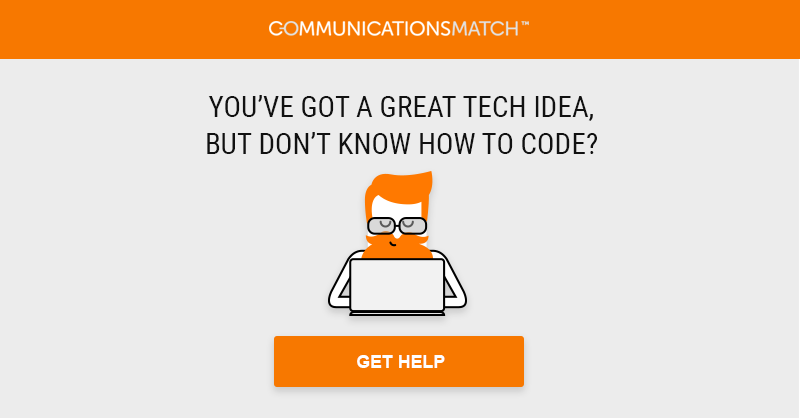 If your budget is limited, and you don't know what you really need, the process of finding the right people at the right price can be daunting. 
If you're a first timer, you probably don't know what to ask, or how to think about budgeting this type of work. 
You're not alone. Many have gone down this path. What most of us need is a guide. Find someone who's been on the startup journey and find out as much as you can, before you embark on yours. 
Here's what we've learned on our journey, so we can help you on yours…
Looking for Programmers for a Startup
The first steps are the hardest. The choice of your technology partner can make or break your business, and potentially your bank.
Finding resources requires identifying firms or individuals with the skills you need and that are the right fit for you.
The better the understanding you have of what you're looking to build before you even think about buying a domain name is critical. 
A well-constructed website wireframe will help you make key technology decisions including whether or not you can use or customize an existing platform like WordPress, or will have to do a ground up build. The technologies you choose will make all the difference between a platform with flexibility to scale, or one that will box you in.
From the beginning you'll want to think about SEO, digital marketing, and everything else to turn your idea into a business.    
Should You Outsource To an Offshore Website Developer?
Offshore IT resources provide a path to building technology platforms for a reasonable cost, but this is not a simple decision.
Penny-wise can mean pound foolish. There are many choices and countries where developers are robo-dialing for business every day. Steer clear. Unless you receive a thoughtful, well-crafted presentation in good English – take a pass. This decision is the most important one you will make in the early life of your business. 
Although many developers will say they can do it all, few can. Most have specific technology expertise and skillsets.    
Finding firms where the communications are good, technology capabilities strong and the team responsive, is key to success.
If you can find a team onshore that meets your needs – great! If not you'll need help navigating potential partners with the expertise and track record that give you the confidence they'll understand and will be able to execute your project.     
What's Important When Outsourcing Development Offshore?
You'll want a fluent speaker of your language to work with you. And remember that programmers and developers are just that. They're not English or Spanish majors. You own the language. 
It's important to recognize that developers may not be SEO experts. These are two different skillsets. You'll likely need both and will need to find a way to have both work effectively together. This isn't easy. Whatever you do, don't develop your entire site and at the end review it for SEO. You need to involve the SEO team from the beginning. 
It's also important to understand the limitations of the tech platform your developers may recommend simply because it's their area of expertise. Ask lots of questions. 
Understanding culture is crucial. "Yes" may mean "maybe" or "no". Completion dates may be flexible. Details be less important. There are great firms in each market, but approaches can vary widely.        
It's important to find people you feel comfortable with on your startup journey. Development never really ends, so this will be a long-term relationship until you bring the project in-house.
And, be aware: Asking for a price is like asking how long is a piece of string. You want to know hourly rates and project rates, but recognize that you'll likely keep making changes and have new ideas during the development process, so you'll need to budget far more than the initial build cost.
Quality is what matters. The better the technologists the quicker and better the build.       
Developer & Programmer Search Resources
There are technology-focused consulting firms, agencies that help you find developers and programmers, and tech firms that outsource work to offshore developers. Many of these firms will likely have development work conducted offshore and you'll potentially pay a significant markup for them to manage the project. 
At CommunicationsMatch™ we have a different approach. We draw upon our extensive network, resources and people who helped us build our platform. People we trust, who match our values: honesty, truth-telling and partnership. We primarily draw upon the exceptionally deep tech bench in the Ukraine and Eastern Europe.
Our process is simple – we help companies find partners that match their needs for a flat-rate fee based on the number of programmers and developers you want us to research and set up interviews with. We'll also help you manage your project, if that's something you need us to do.
We receive a customary flat rate finders fee from our network companies for the project, out of their normal billing rates – our clients pay what they would if they engaged directly.
We present qualified firms and individuals, so our clients can decide who they feel comfortable working with. We'll provide our feedback and assessment of each firm's strengths and capabilities.           
Because we understand startups, corporate needs, and communications – we've been in your shoes – we're selective when it comes to the firms we work with and recommend.  
Find out more about our developer search services and watch this video with CommunicationsMatch's Director of Search Technology – Olga Kramar.
Olga Kramar is a Ukraine-based technology resources search consultant & project manager, as well as Director of Search Technology, at CommunicationsMatch. She helps entrepreneurs, SMBs, and other organizations find and identify technology partners in Eastern Europe. Kramar, who lived in the U.S., is a native Ukrainian, Russian, and English-language speaker. She has worked with U.S. and European clients to develop a range of ground-breaking technology platforms and businesses.
Simon Erskine Locke is the Founder & CEO of CommunicationsMatchTM. Prior to founding CommunicationsMatch, which helps companies find agencies, consultants and freelancers that match needs, and generates new business leads for communicators, Locke held senior corporate communications roles at Prudential Financial, Morgan Stanley and Deutsche Bank and founded communications consultancies. Create a consultant, freelancer profile on CommunicationsMatch or SEARCH for communications agencies and professionals. Contact: [email protected].