Tracey Wood Mendelsohn, President and CEO of the Black Public Relations Society of New York (BPRSNY), shares perspective on what it takes to build a PR business.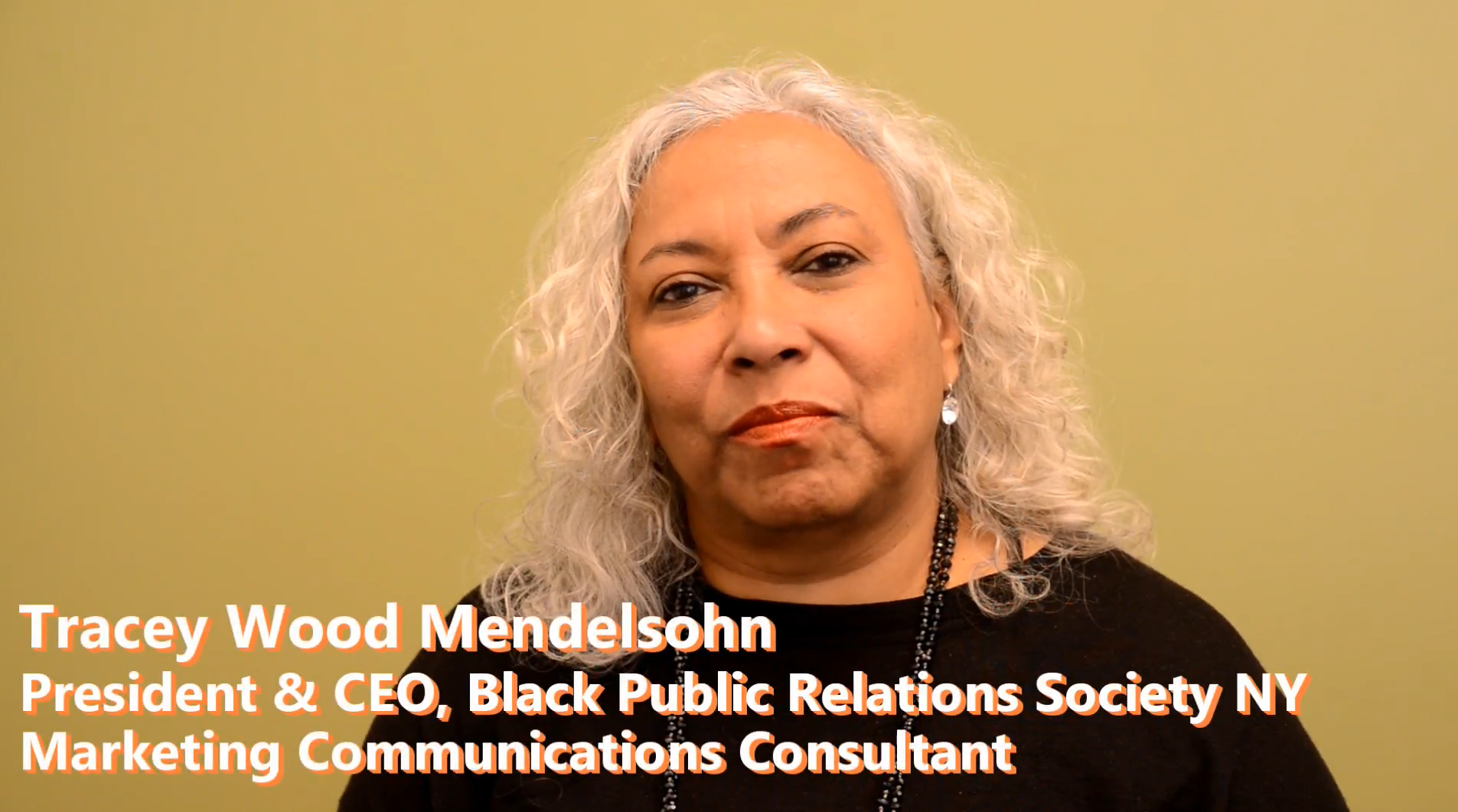 Drawing upon her experience building a successful marketing communications practice, in this 3-Minute Communicators-to-Communicators Insights Video, she provides some straightforward advice to would-be communications entrepreneurs:
Decide what you want to be
Be grounded in the practice of PR and running a business
Cultivate relationships
Be passionate about client service
Focus on professional development, and
Always Deliver
Mendelsohn also shares her vision for the ways in which the Black Public Relations Society of New York seeks to support African American communications practitioners and be a source of professional development.
As BPRSNY pursues its mission, Mendelsohn shares how she expects the energy of its young professionals, membership, and agency partnerships to drive and inform its programming.
BPRSNY is looking for agency and corporate communications leaders committed to supporting diversity in the communications industry to become partners and jointly organize educational and networking events. Contact: [email protected]
The Black Public Relations Society is a CommunicationsMatch partner. Find out more about BPRSNY at www.bprsnewyork.com.
Visit the Insights Blog for more articles and videos including: "A Career in Public Relations: Perspective on Sucess & Diversity, Donald Singletary (Video)" and "Orlando Camargo Shares Lessons from an International Communications Career (Video)".