In a new article for CommPRO, "It's a Meme (Mad) World – Fears & Tears," I argue that we are living in a meme world with consequences for communicators and the companies they advise.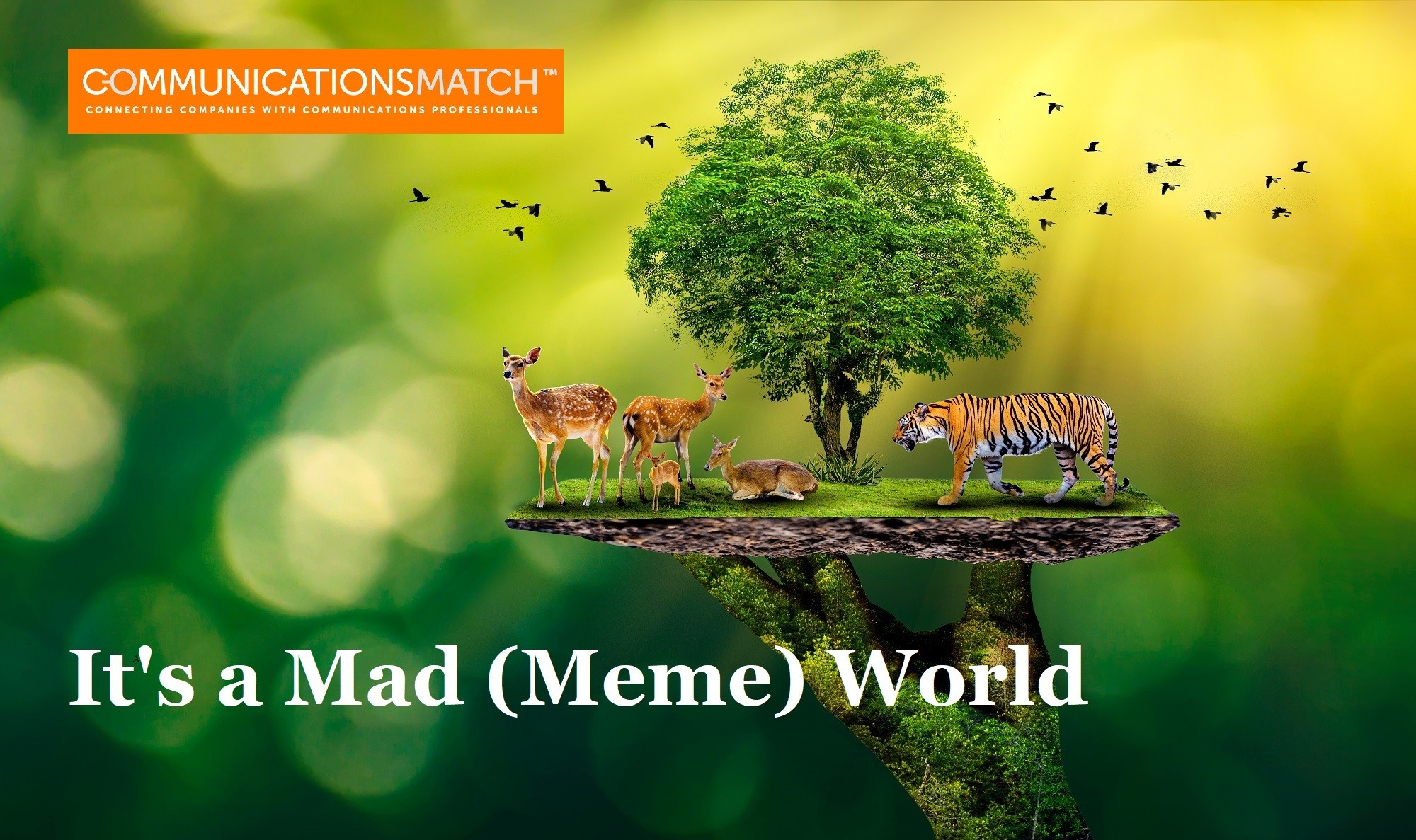 A recent WSJ article and a comparison of Bitcoin to subprime in the NYTimes (Paul Krugman), highlight the risks of meme investing and meme crypto currencies. Krugman makes the case that Bitcoin is the new subprime.
The potential for tears and the need for fears (there's a musical theme in the article - link to video at the end), should extend to public relations and marketing professionals.
Viral videos are just one expression of fundamental changes we are seeing across culture, technology, markets, and politics, driven by social media.
Some will see communicators' role as creating and driving memes for clients. But as I point out, "A former boss of mine always used to say – if you bring a tiger into your house, you should not be surprised if it eats you." As many have learned the hard way, you don't control a meme narrative.
Companies should not bet the ranch on the fickleness of memes. This applies to the powerful urge to move with the wind of social sentiment in a meme world. In the rush to follow the crowd, the chill wind of accountability follows. "Make a stand. But make sure you have something to stand on."
Communicators need to work with clients to navigate for the long-term, and not be whipsawed into action they may regret.
The meme world is more explicit than ever. Meme investing, meme currencies, cancel culture, political reactivism, and the media's focus on memes are driven by sentiment. But, the consequences are real – ask Peloton.
I conclude the CommPRO article with the following:
"A meme world is a mad world. There will be more tears, if we do not have fears about where we are heading."
The musical reference: "Mad World" by Tears for Fears was the third single from their album The Hurting.
Simon Erskine Locke is founder & CEO of communications agency and professional search and services platform, CommunicationsMatch™, which powers PRSA's Find a Firm agency search tools. CommunicationsMatch developed Agency Select™, the industry's first integrated agency search and RFP tools, in partnership with RFP Associates. CommunicationsMatch is also a partner of communications research firm Researchscape.