In our "Guide to Hiring PR & Communications Agencies," we focus on considerations for companies when hiring agencies. We turn the lens around in a new article for Deirdre Breakenridge's PR Expanded Blog and share what it takes for agencies to get hired.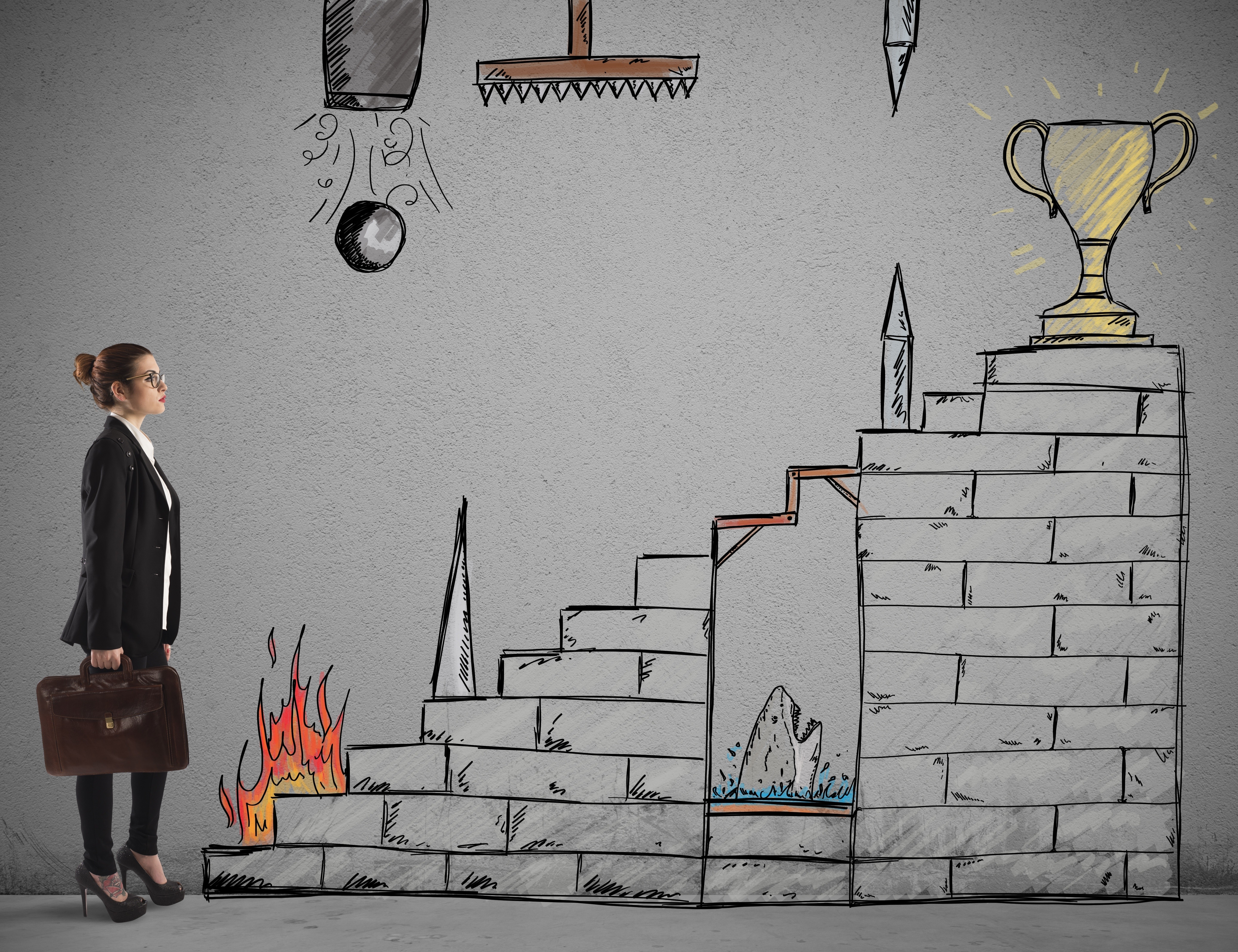 How To Get Your Agency Hired
As former heads of communications and agency leaders, we've seen the hiring process from all angles. Rather than focus on agency marketing, in "How to Get Hired in a PR Expanded World" we address the keys to increasing the odds of getting hired when you are in the running for a piece of business.
Some points may seem obvious, but "often get lost in the chase to win business, the rush to prepare presentations, the despondency of failure, and the hubris of success."
How Do Clients Look at Proposals
Having a clear-eyed perspective of how potential clients look at agencies and how to position your proposal, may make the difference between winning business and scratching your head, wondering why you weren't chosen.
What Does Your Agency Have to do to Win Business
The PR Expanded article details the importance of commitment, ensuring your materials match your story, ideas, responsiveness, asking good questions, bringing in the team that will work on the business and being authentic.
It also offers a reality check that's particularly important for smaller firms or solo-practitioners.
In a highly-competitive and increasingly specialized marketplace, where clients are looking for agencies and consultants with specific skillsets, we warn against trying to shoehorn your firm into a pitch that's not a great fit. We've all done it, but the chances of success are low.
Ensure Your Agency is Qualified
The bottom line - it's important to have the discipline to:
"Pitch business for which you are qualified or qualify yourself for the business you pitch."
The point is that agencies, consultants and freelancers have the opportunity to adjust, change their approach, hire people, train, learn, and manage their business and how they communicate to fit the needs of clients.
Are You the Right Agency For The Client?
Our experience underscores a final takeaway: Clients, like agencies, are not one size fits all. There's an approach, person, and agency for every business.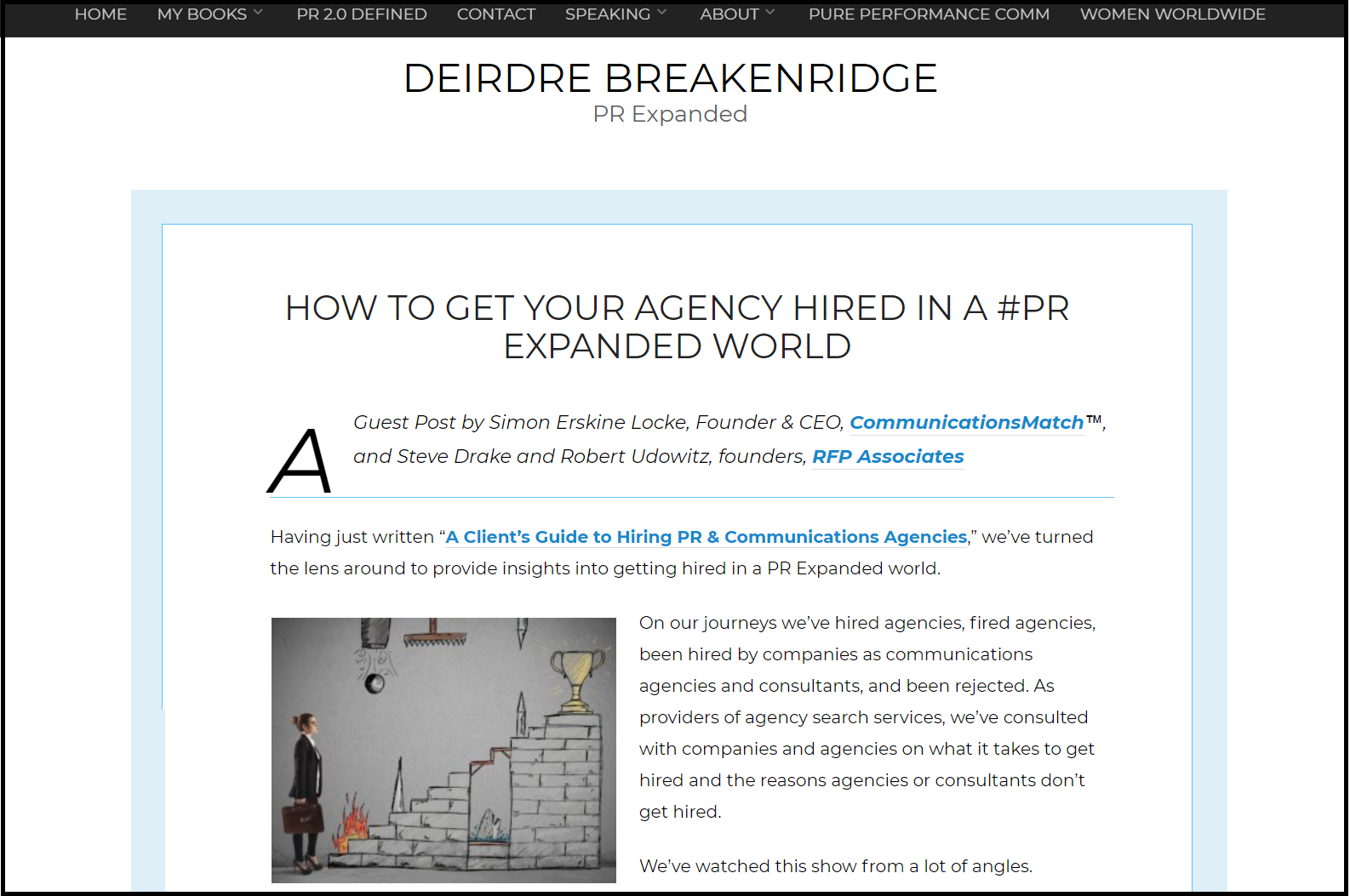 Locke developed and launched CommunicationsMatch, an agency search and engagement platform with 5,000 listed firms and professionals in 12 countries, to help companies find and engage agencies, consultants and freelancers that match needs. A founder of communications agencies and startups, he previously headed communications functions at Prudential Financial, Morgan Stanley and Deutsche Bank. Become an agency or individual member of CommunicationsMatch. Click here.
Steve Drake and Robert Udowitz founded RFP Associates in 2011 after observing the agency selection process from "both sides of the aisle" and recognizing the need to streamline and improve the way searches are made and agencies are selected from an honest, unbiased approach. Between them, over the course of their careers Robert and Steve have worked at agencies, corporations, and trade associations in New York, Washington, and, for Steve, in Beijing and Shanghai, where he opened Fleishman-Hillard's first offices in Mainland China. In recent years they have also been sole practitioners for a variety of clients seeking media, crisis, and strategic communications counsel.