The C-SUITE NETWORK™'s New York conference provided a unique opportunity to connect with and learn from other C-Suite attendees, share insights, and find inspiration for our own journeys.
Brian Smith, founder of UGG, the sheepskin boot company, set the tone for the week in a conversation with the C-Suite's Jeffrey Hayzlett on the first day's Hero Club event.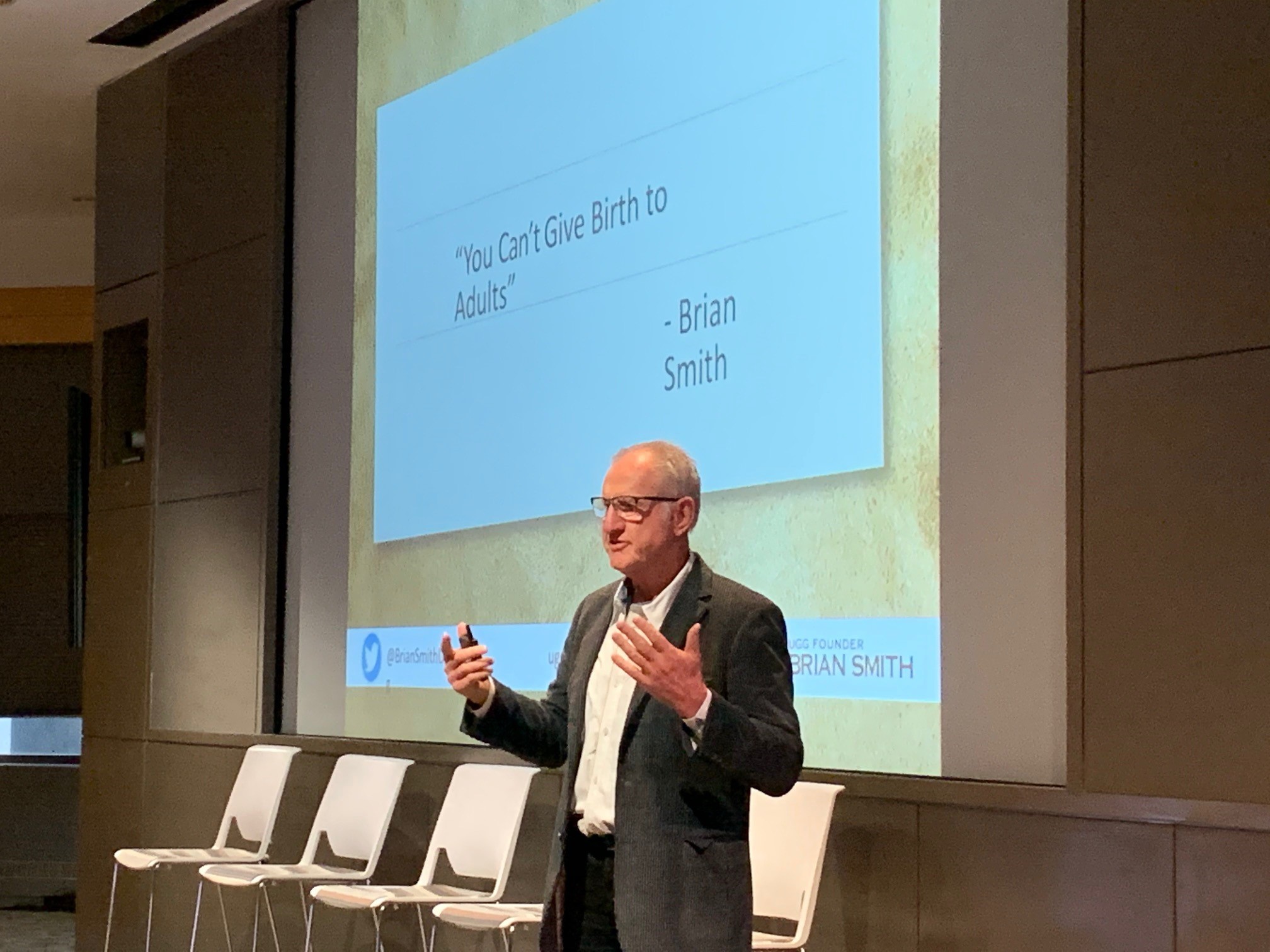 With humility and humor, Smith shared lessons from his journey in building what has become a billion-dollar company, based on his book, Birth of a Brand.
Here are my takeaways from the conversation and his keynote presentation:
The importance of a "North Star" belief in your idea and ownership of the opportunity. Smith had an unshakable belief that if one-in-two Australians owned sheepskin boots, then he was doing something wrong if he wasn't successful in California. In the face of challenges that might have led others to give up, he owned the path to realizing the opportunity, which ultimately led to success.
We "learn forward" to success. As Smith said, "You can't give birth to adults." This is true for a company's development and the moment when we become entrepreneurs. No matter the experience people may bring to the table or their self-confidence, the path forward requires learning from successes and failure, and personal development shaped by experience.
The path is rarely smooth. Smith's story (and that of many others at the event) is a powerful reminder that success takes time, is built on failures, and is an emotional roller-coaster. Moving forward in the face of challenges, iterating, being open to opportunities, and a positive attitude are keys to being in the game long enough to have the opportunity to succeed.
Small things can have a big impact.

Smith described the transformational moment when he encouraged a client to try on an UGG boot – how the client shifted from skeptic to advocate, and how this led him to change the sales process. The ability to recognize these moments and re-focus a business or sales process around them is key.
I have written in a past Insights Blog that Finding Inspiration Takes Work and that we need to actively seek out the perspective of others. For me, the greatest value and benefit of membership in the C-SUITE NETWORK's Hero Club, C-SUITE NETWORK events, and the Marketing IMPACT Council™, has been the connections with those who have been on the same path and hearing their stories and experiences.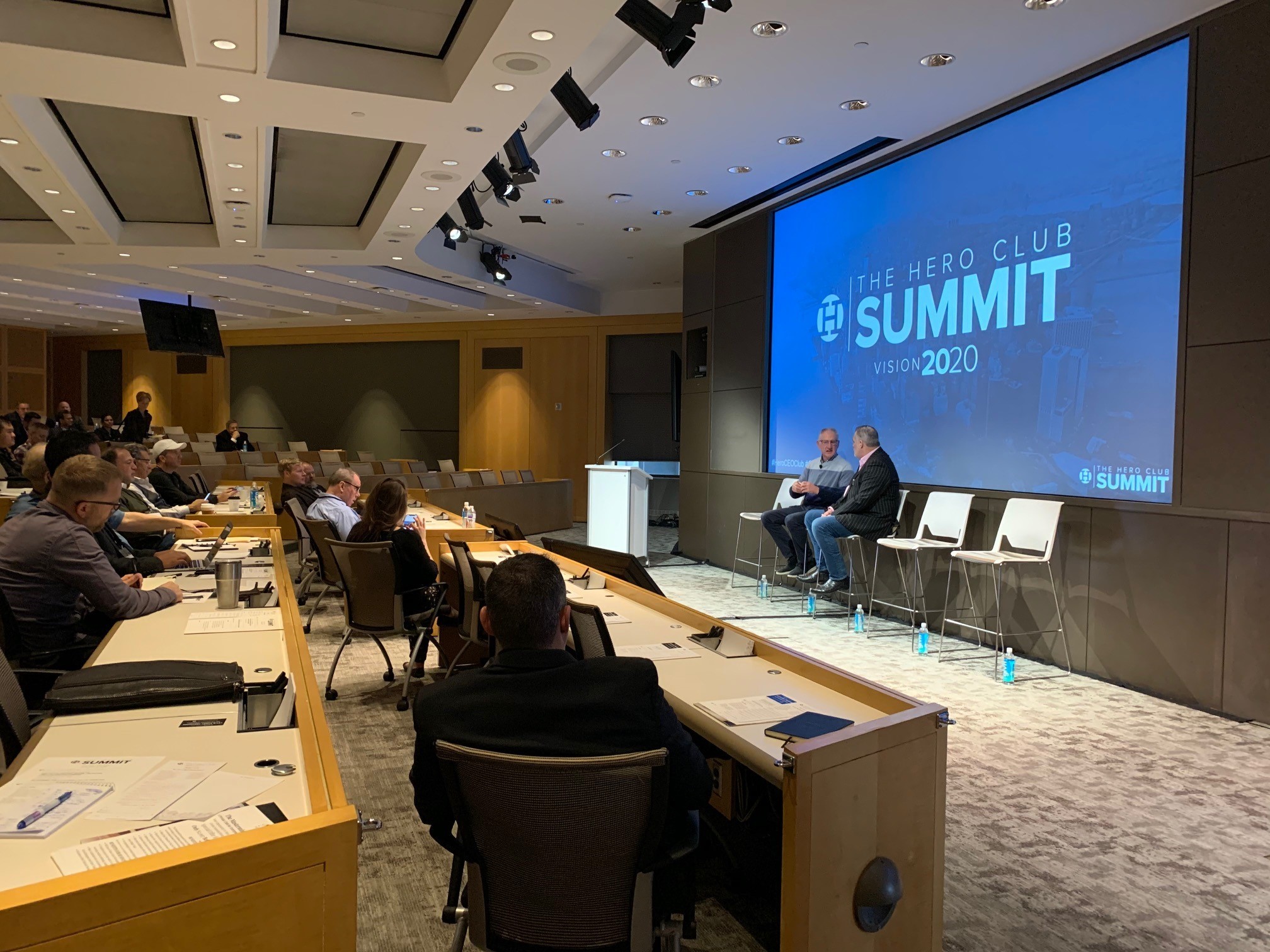 Brian Smith's path from an accountant in Australia to selling sheepskin boots to California surfers and building a global brand is unique.
But the power of his story (and so many others at these events) is in its resonance with the experience we have as entrepreneurs and our ability to apply the lessons in the pursuit of our goals.
Simon Erskine Locke, founder & CEO of CommunicationsMatchTM
CommunicationsMatch offers communications & PR agency search tools and resources that help companies find, shortlist, and engage communications, digital marketing and branding agencies, consultants and freelancers, by industry and communications expertise, location, and size. The site has 6,000 agency and professional profiles in areas including: crisis communications, public relations, internal communications, government affairs, investor relations, content marketing, social media, SEO, website development, photography and video. Prior to founding CommunicationsMatch, Locke held senior corporate communications roles at Prudential Financial, Morgan Stanley, and Deutsche Bank and founded communications consultancies. He is a member of the C-SUITE NETWORK's Hero Club.