Drawing on our collective experience from agency searches, search consulting engagements, research, and client & agency careers, we highlight five questions agencies should ask themselves to improve their new business win ratio in a new CommPRO.biz article.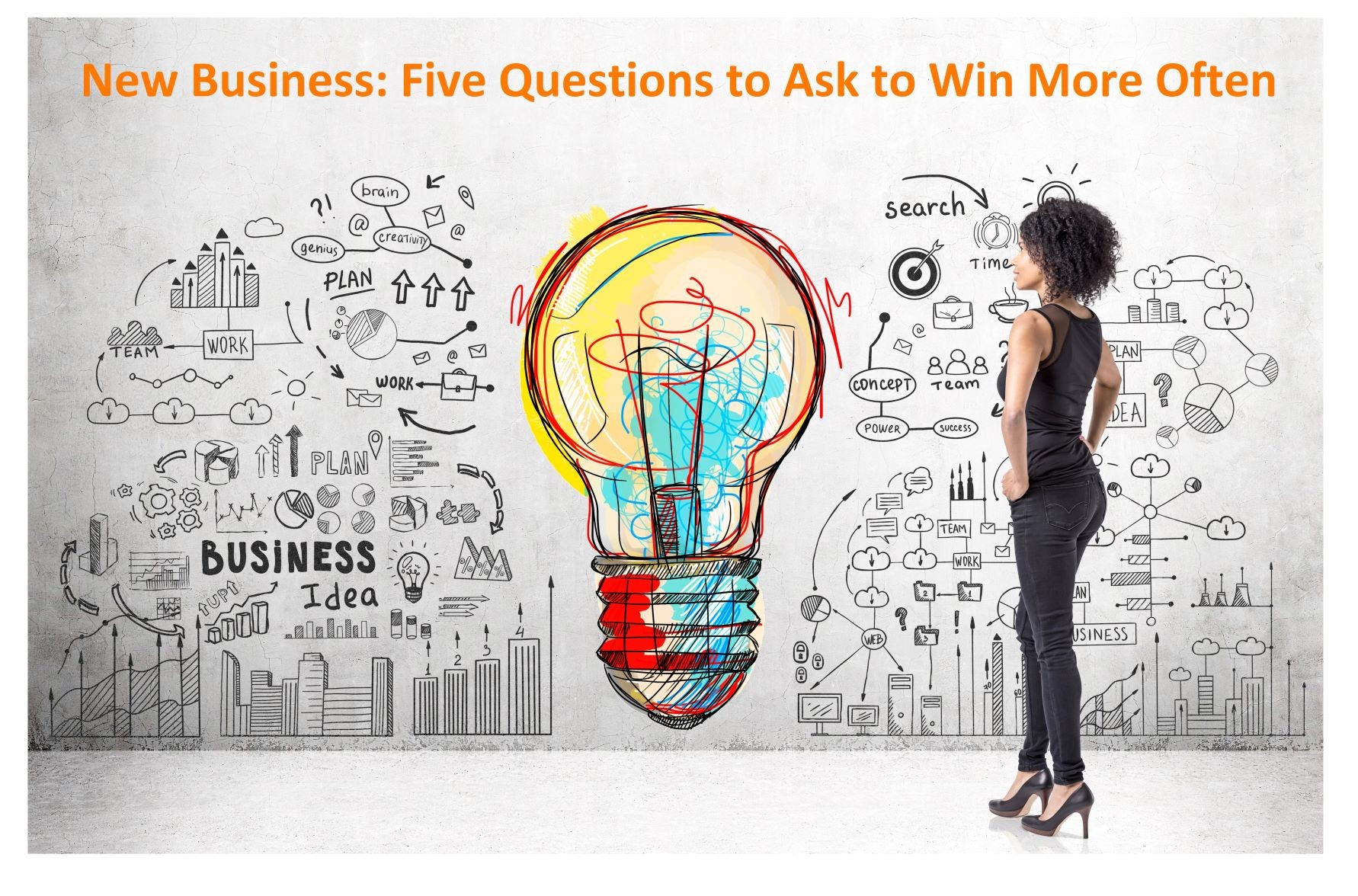 We outline in the article primary and secondary questions around the following areas:
Differentiation

Agency fit

Selling vs. solving problems

Questions & listening

Behavioral alignment around strategy
Experience underscores the importance of a key mantra: "Agencies and professionals should pitch business for which they are qualified or qualify themselves for business they pitch."
We note: "Industry and communications expertise aligned with the assignment, a track record that underscores your qualifications, and pricing which reflects the value proposition for the assignment -- when combined with a focused new business process -- will differentiate your agency and help you win more often."
Although this may seem obvious, experience shows that time pressure, and sometimes hubris, all too often lead agencies to deliver template presentations, fail to address client needs, or pitch for business for which they are not qualified.
The article highlights the importance of a disciplined new business process, avoiding common behavioral traps, and learning from both wins and losses to reach long-term success.
Simon Erskine Locke, founder & CEO, CommunicationsMatch™, Steve Drake and Robert Udowitz principals, RFP Associates.
Former corporate communications and agency leaders, Locke, Drake and Udowitz partnered to deliver the industry's first integrated online agency search and RFP tools, Agency Select™, and help clients with projects that range from finding agencies in local markets to complex turn-key agency of record assignments.