In an industry where word-of-mouth is a major driver of new business – bigger PR firms have an advantage. They have more prominent brands and marketing muscle that smaller firms cannot match.
It's hard for small fish to be found in the ocean – no matter how smart or differentiated. Even big fish, by industry standards, are often not on the radar of companies looking for the specific communications resources they offer.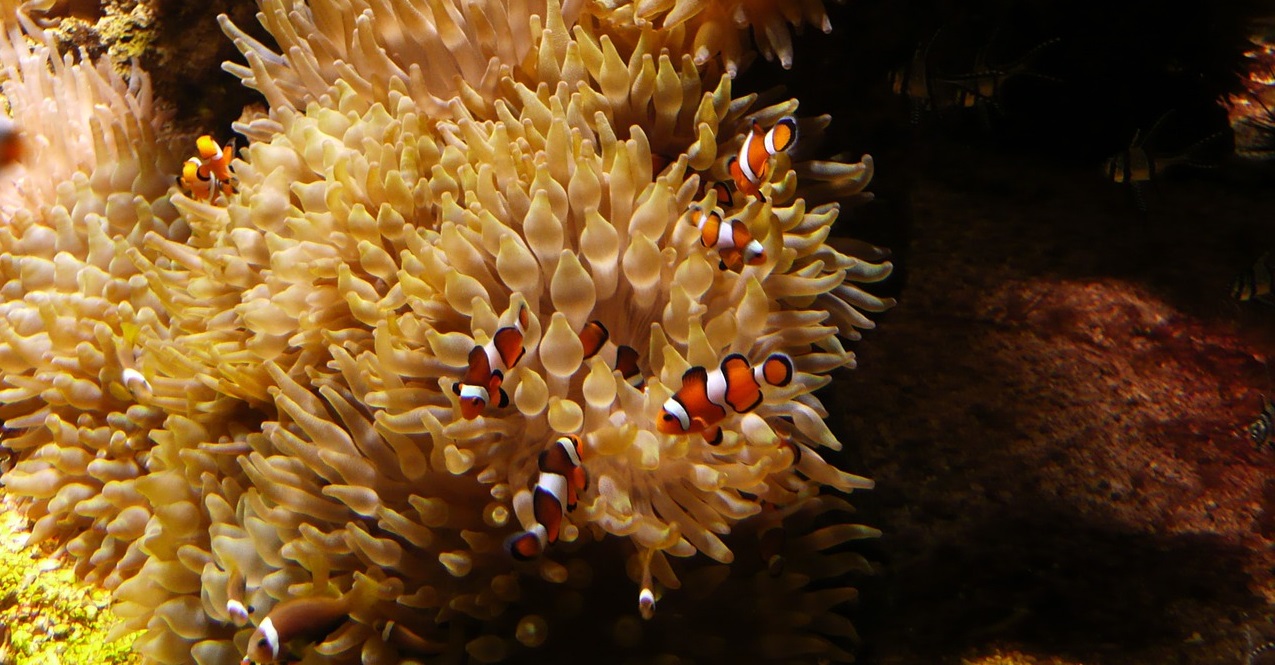 Websites, digital marketing and content creation are powerful tools to create visibility for your firm. But, here's the challenge - search for financial PR on Google and you will find 131,000,000 references. Being found isn't easy.
So what do we do? Since PR people are by definition "Persistent" and "Resilient," (qualities critical to success), we leverage personal contacts, optimize websites, engage on social media, develop thought leadership and network. We learn from each other, seek out best practices to enhance client engagement and build our businesses. The insights provided by communications-focused communities such as SpinSucks, CommPRO and PRSA are key to achieving these goals.
Despite our best efforts, for many exceptionally talented agencies and communicators, ensuring they are visible when potential clients are searching for the expertise they offer is a real issue. And for companies, finding the right resources is often equally problematic. As a former head of corporate communications functions and founder of agencies, I've experienced these challenges first hand.
I felt there must be a better way to connect communications agencies and professionals with clients looking for specific skillsets. Along with my co-founder, we established CommunicationsMatch (www.communicationsmatch.com), a matching search engine to help companies find the communications resources they need.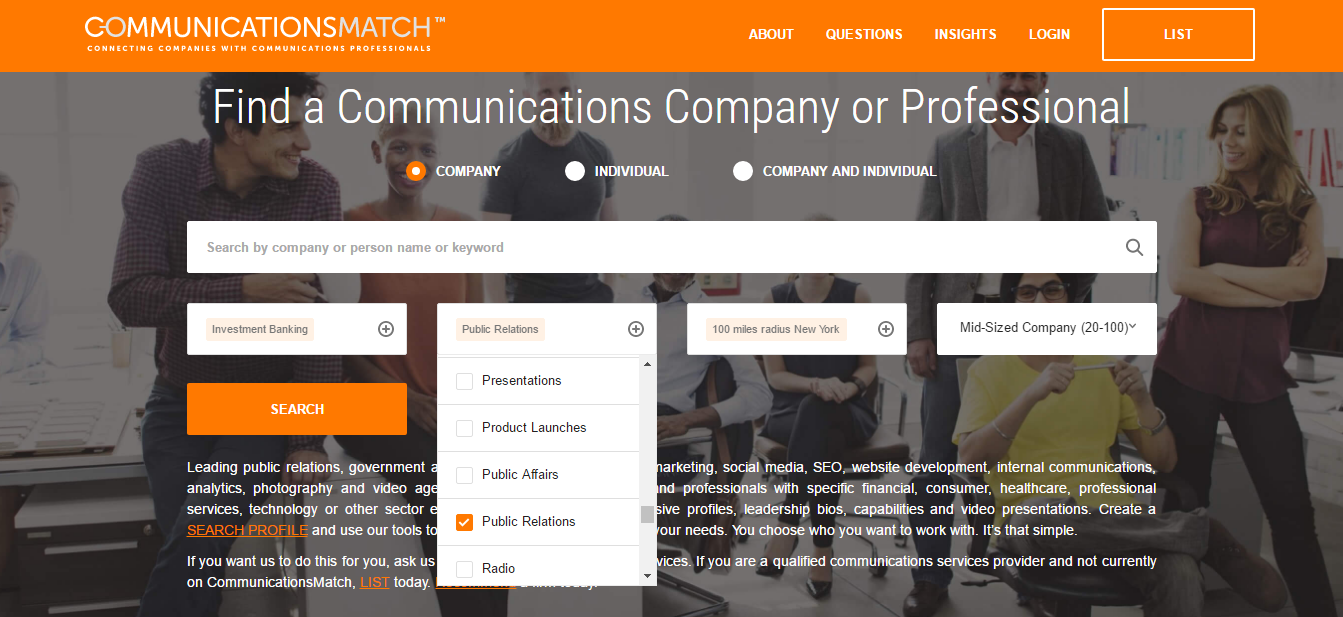 We designed our search process around the way businesses look for communicators – by industry sector and communications expertise, location and company size. Agencies and professionals can also be found by keywords, client experience and ownership.
In the same way that websites like eHarmony, Angies' List and VRBO offer a platform where people can connect, CommunicationsMatch has developed a technology-enabled tool to match buyers with sellers of communications services. With our growing industry partnerships and client-focused content from CommunicationsMatch, our partners and listed companies, we are building an engaged audience.
By making it easier for companies to find the resources they need, and in doing so taking away a barrier to engagement, we believe we can play a valuable role in the continued growth of the communications sector. In short, we are helping fishermen and women (companies) find Nemos (commmunicators) - big and small.
Click here to watch a very short video that highlights what we do.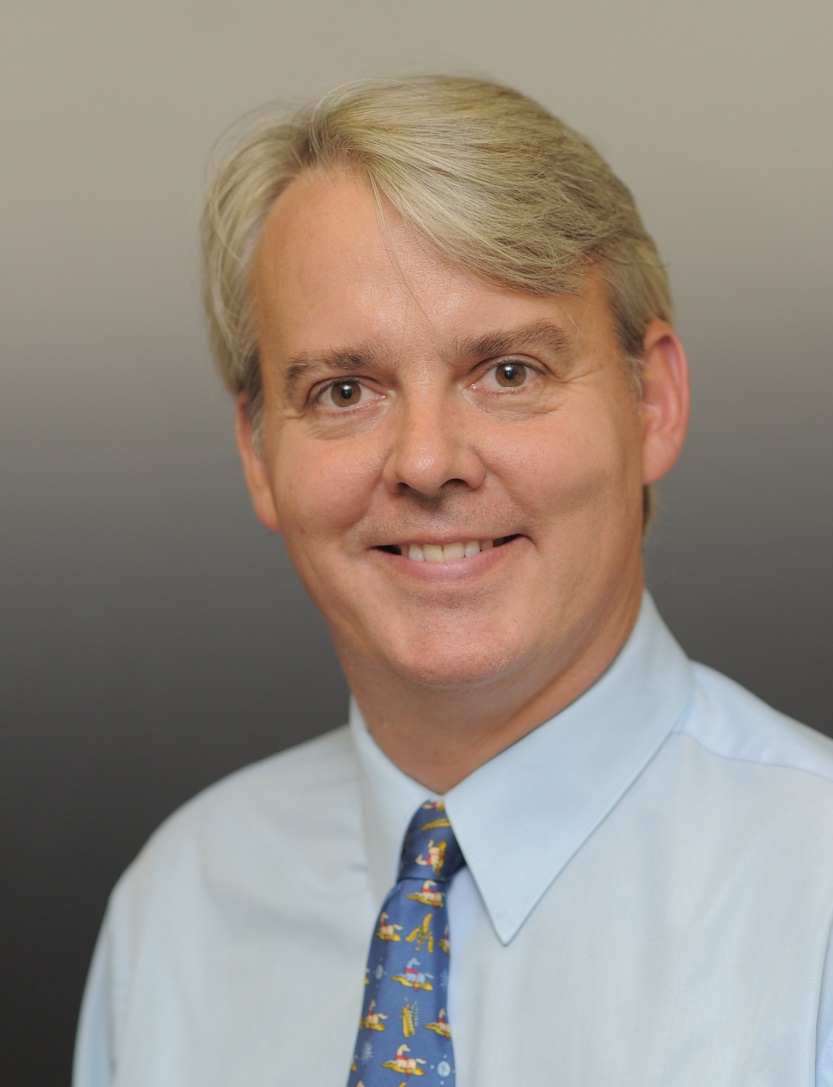 Simon Erskine Locke is Founder & CEO of CommunicationsMatchTM a global communications-focused matching search engine. With 5,000 U.S. and International agencies and professionals listed, it is a go-to resource for businesses seeking communications services providers with expertise in areas including: public relations, internal communications, government affairs, investor relations, content marketing, social media, SEO, website development, photography and video. Prior to founding CommunicationsMatch, Locke held senior Corporate Communications roles at Prudential Financial, Morgan Stanley and Deutsche Bank and founded communications consultancies.
See more communications Insights at https://www.communicationsmatch.com/papers.
Follow us on Twitter at @CommMatch or LinkedIn at CommunicationsMatch or Facebook