For CommPRO's audience of communications decision-makers searching for communications agencies and professionals just got easier with the launch of the new CommunicationsMatch™ agency search box on the site.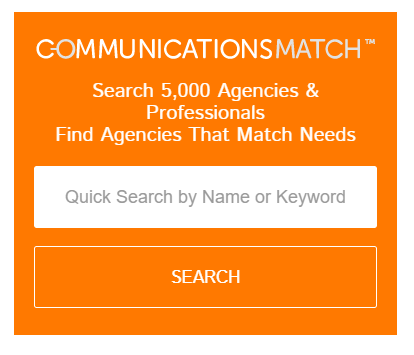 The new search box brings the ability to search 5,000 agency and professional listings across 12 countries directly to CommPRO's tens of thousands of communicators and influencers who visit the site on a regular basis, and audience of 170,000 recipients of Daily Briefing emails from CommPRO, a leading source of information and perspective for communications professionals, and a CommunicationsMatch partner.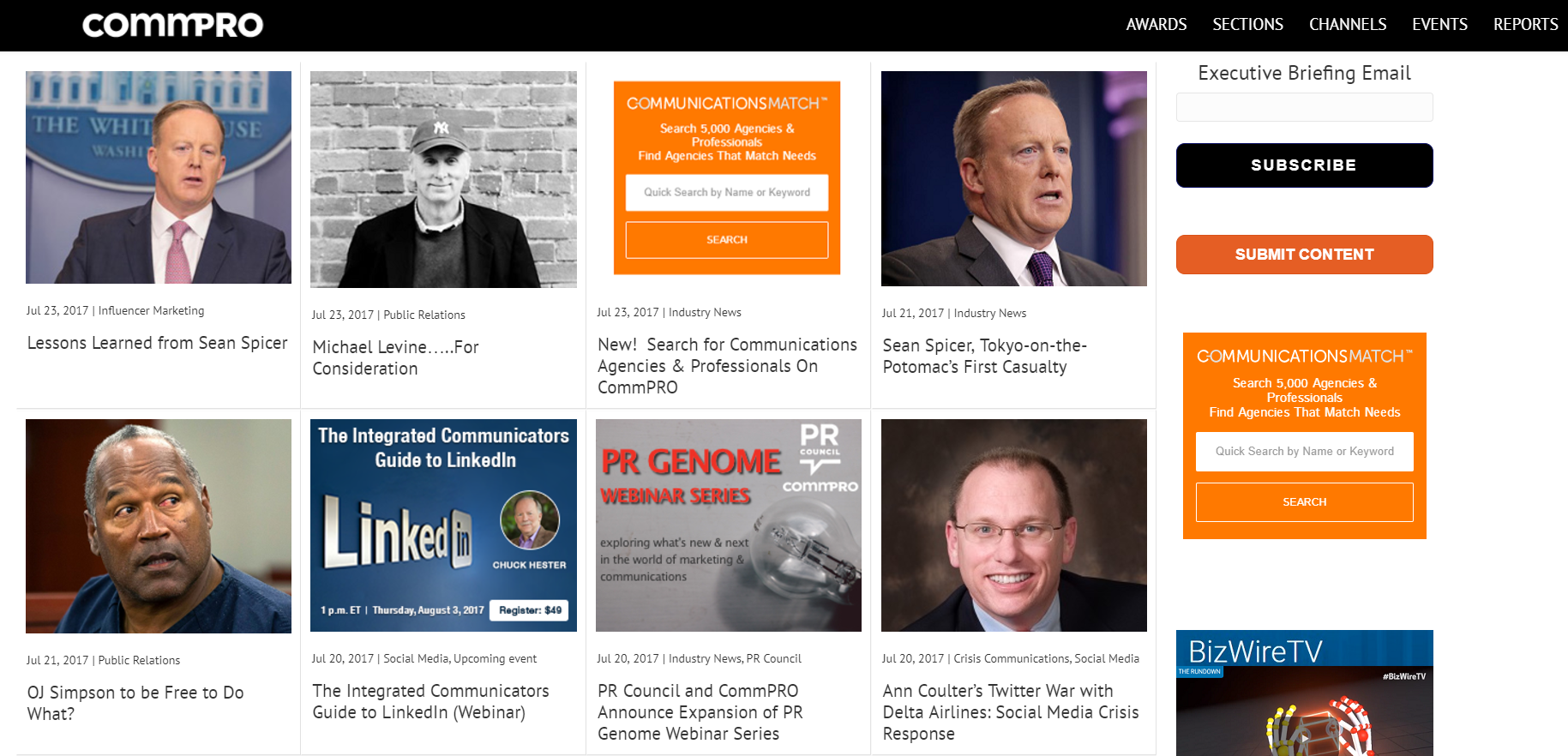 A quick search by name or keyword reveals top matching results in CommunicationsMatch, where users can filter results by location, agency size, ownership, more than 180 industry sectors and 70 areas of communications expertise including: PR, government affairs, internal communications, SEO, content and digital marketing. 
Companies can then shortlist firms and connect directly through the site or use CommunicationsMatch's Premium Search Consulting service.   
We're delighted to bring the power of CommunicationsMatch to CommPRO's users through this simple search box.  This furthers our goal of making it easier for companies to find agencies and professionals that match their needs, and helping connect agencies and professionals with companies looking for communications partners.      
There's more to come, CommunicationsMatch will soon be announcing a new partnership which will make it easier to find minority-owned agencies by areas of expertise, as well as new functionality to search by organization membership and designations. 
As part of the roll out we are offering CommPRO subscribers discounts for the agency promotion plans we offer listed agencies in partnership with CommPRO.  We are delighted to offer the same discount to our listed agencies.  Use the discount code SUMMER2017 to save 10% until September 30.     
Visit www.CommPRO.biz to try out the CommunicationsMatch agency search box.  If you have questions or need to update your agency's information email [email protected].