Darryl Salerno, author of the new Complete Agency Management Handbook, shares perspective on some of the toughest decisions agency leaders need to make during the pandemic in this 4-minute Communicators-to-Communicators video interview.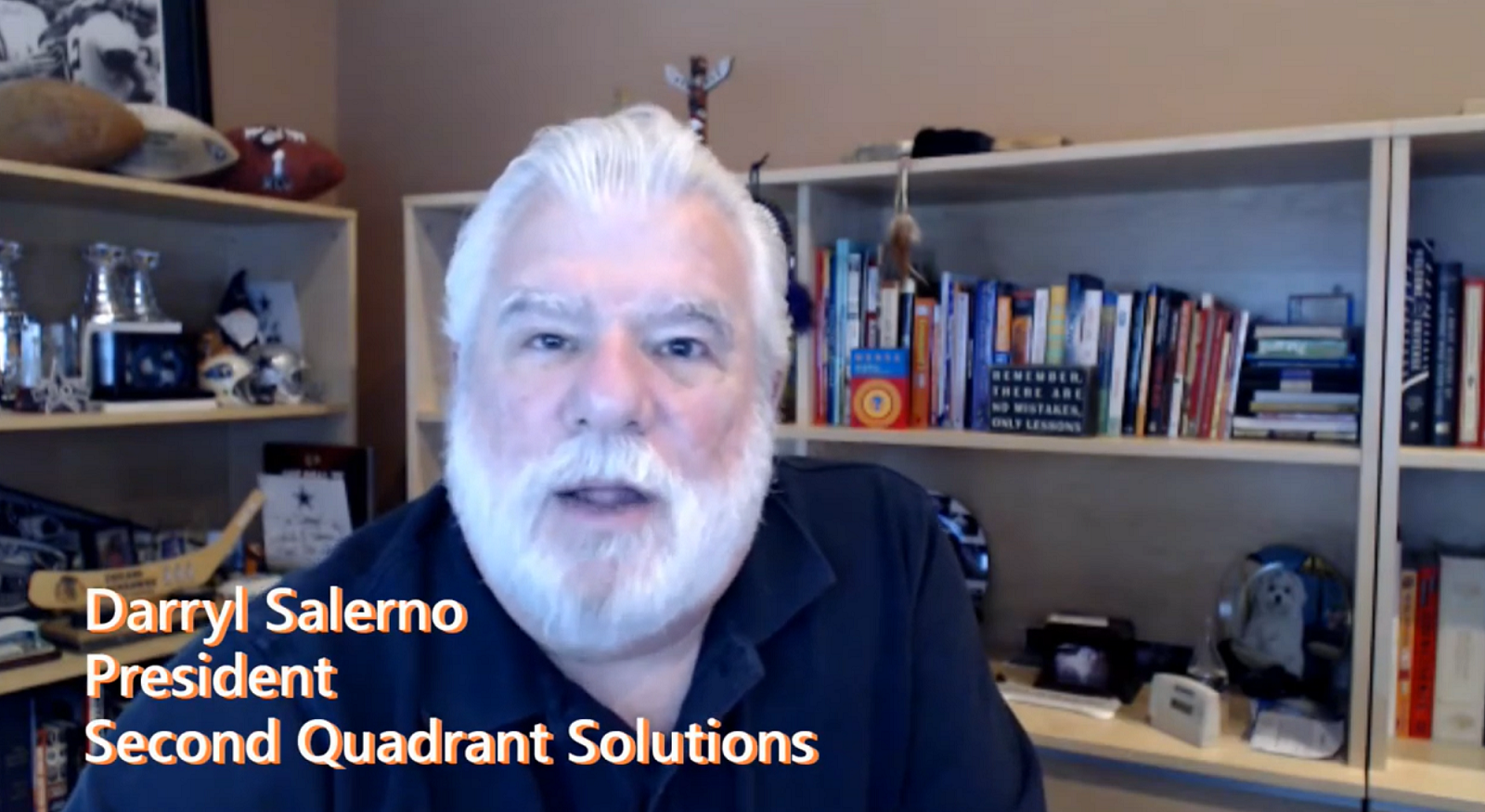 Salerno, president of Second Quadrant Solutions, and former CEO, COO, CFO and CAO of several global PR firms, notes that the core principles important to agency success have not changed, although the crisis presents significant new challenges.
Getting through coronavirus will require looking at what plans were and modifying them for the new business environment, and, importantly focusing on helping clients manage through it.
But he also recognizes that it involves dealing with something that the industry has not seen before.
"There's a new expression in the industry…we're going on pause," he notes.
This requires agencies to figure out ways to stay engaged with clients and respond to problems they have along the way, even if it winds up hurting your profitability in the short term.
In response to the question, "How do leaders find the right balance between keeping employees and laying them off?" he shares, "The only asset we have in the industry is the people we have." He adds, "If you've got excellent employees, you need to do everything you can to hold on to them."
But, when asking people to take pay cuts or make sacrifices, he states that leaders have an obligation to terminate poor performers.
Salerno also discusses the importance of upgrading and updating budgets, "…so you know whether or not actions need to be taken to remain healthy." He adds, "During the pandemic you need to focus on cash."
There are opportunities. Agencies need to think creatively and ask, "How can I help my clients relaunch into this new world?" Salerno concludes.
Watch the video here.
Simon Erskine Locke, founder & CEO of CommunicationsMatchTM
CommunicationsMatch™ offers search tools and services to help companies find, shortlist, and hire agencies, consultants, and freelancers, and help agencies and professionals generate new business leads. During the coronavirus pandemic, CommunicationsMatch is leveraging its resources to help connect struggling not-for-profits and companies with Communications Volunteers willing to give their time to help others at no cost or discounted services. Through its partnership with the Marketing IMPACT Council™, it is offering communicators access to a unique low-cost telehealth services program from MDLIVE, as well as additional time and discounts on membership plans. Find out more at the CommunicationsMatch Insights Blog.