CommunicationsMatch™'s agency and consultant search platform is now available to the 350,000-strong C-Suite Network™ to help senior business leaders find, shortlist, and hire PR, communications, and marketing professionals with capabilities that match their needs.     
Working with the Marketing IMPACT Council™,  a CommunicationsMatch and C-Suite Network partner, our agency search and RFP tools are being offered as a value-added benefit to both organizations' members.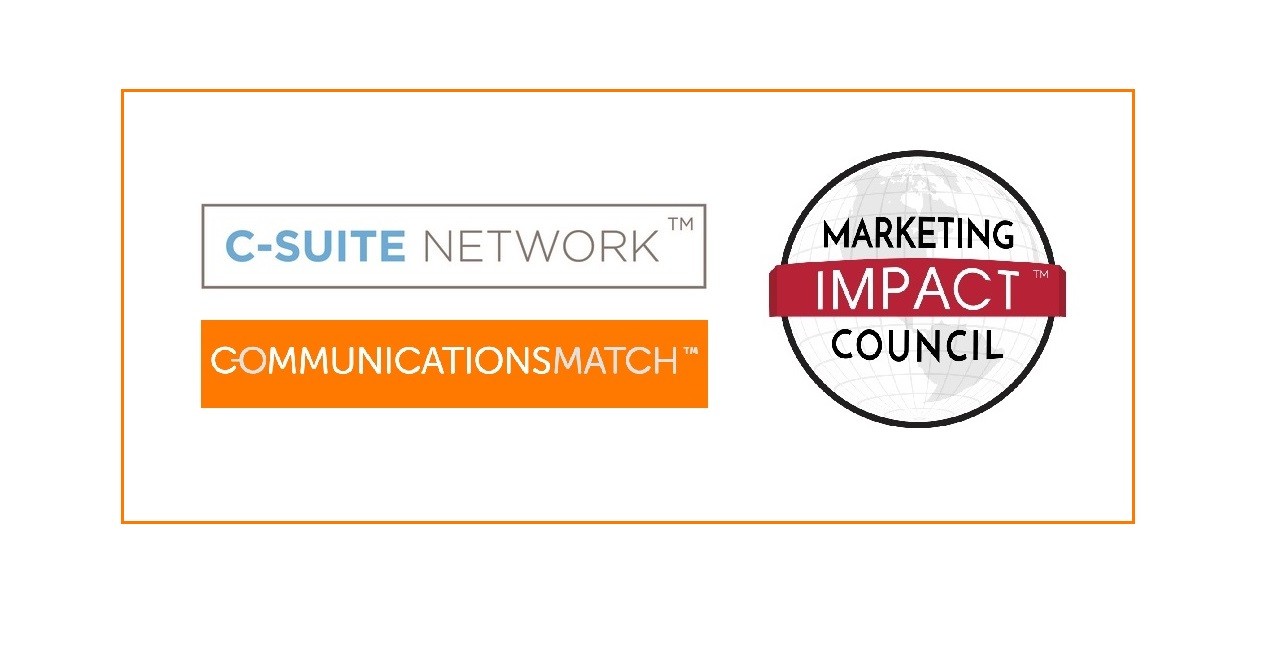 CommunicationsMatch's agency search tools will be used to help client organizations search for member communications and marketing resources with specific industry, communications and marketing skillsets that match needs, as well as the more than 5,000 agencies and consultants on the site.
With more than 27,000 searches for agencies and professionals to-date, we will further grow the number of client-organizations searching for agencies on the site, and new business opportunities for communicators and marketers with profiles on the platform.
In addition to helping companies, find and shortlist qualified communicators and marketers, the Council and C-Suite Network communities will have access to new Agency Select online request for qualifications (RFQ) and request for proposals (RFP) tools that streamline the process of selecting agencies for presentations and interviews. 
"The access to CommunicationsMatch agency search tools is just one of the valuable benefits of Marketing IMPACT Council and C-Suite Network membership," said John Greco, founder and chair of the Council and senior executive advisor to CommunicationsMatch. "It's also consistent with the goal of both organizations to create new opportunities for members to access the resources they need to grow and generate new business opportunities."
The Marketing IMPACT Council includes senior business leaders and marketing professionals with the shared goal of working across silos to achieve extraordinary results in a changing world.
The C-Suite Network is the world's most trusted network of C-suite leaders, with a focus on providing growth, development, and networking opportunities for business executives with titles of vice president and above at companies with annual revenues of $5 million or greater.      
Watch these short explainer videos to find out more about how the agency search and Agency Select RFQ/RFP tools work.