Companies are expected to stand up for their values and share what they believe in.
As Andrew Ross Sorkin wrote in The New York Times about Charlottesville, many are fearful of Presidential wrath.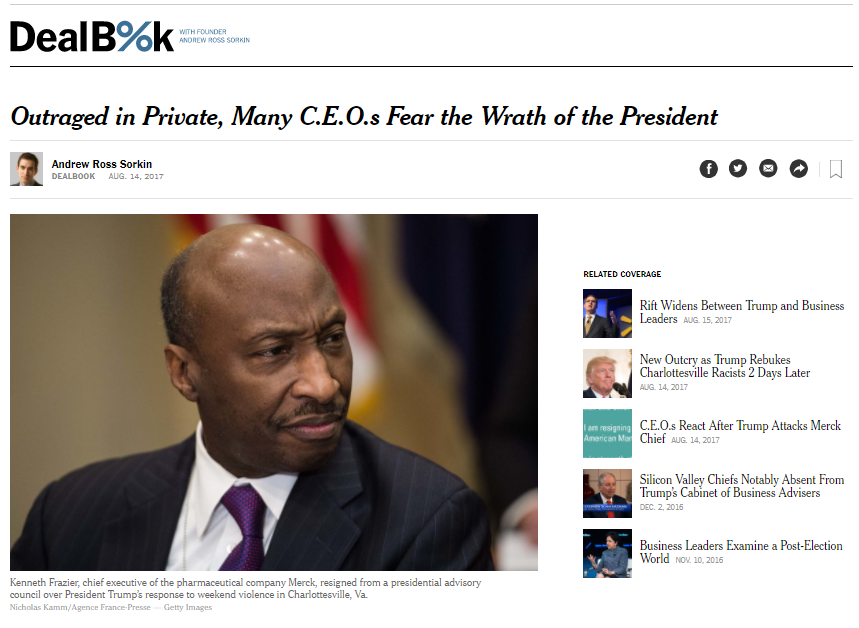 Companies, CEOs and the communicators who advise them cannot cower in the shadow of neutrality or inaction.
The world has changed. Companies are seen as having a role in society, whether they like it or not. They are social activists.
The Milton Friedman idea that the sole focus of a company should be profit has been swept away by the recognition expressed in the seminal Michael Porter and Mark Kramer paper that companies need to create shared value.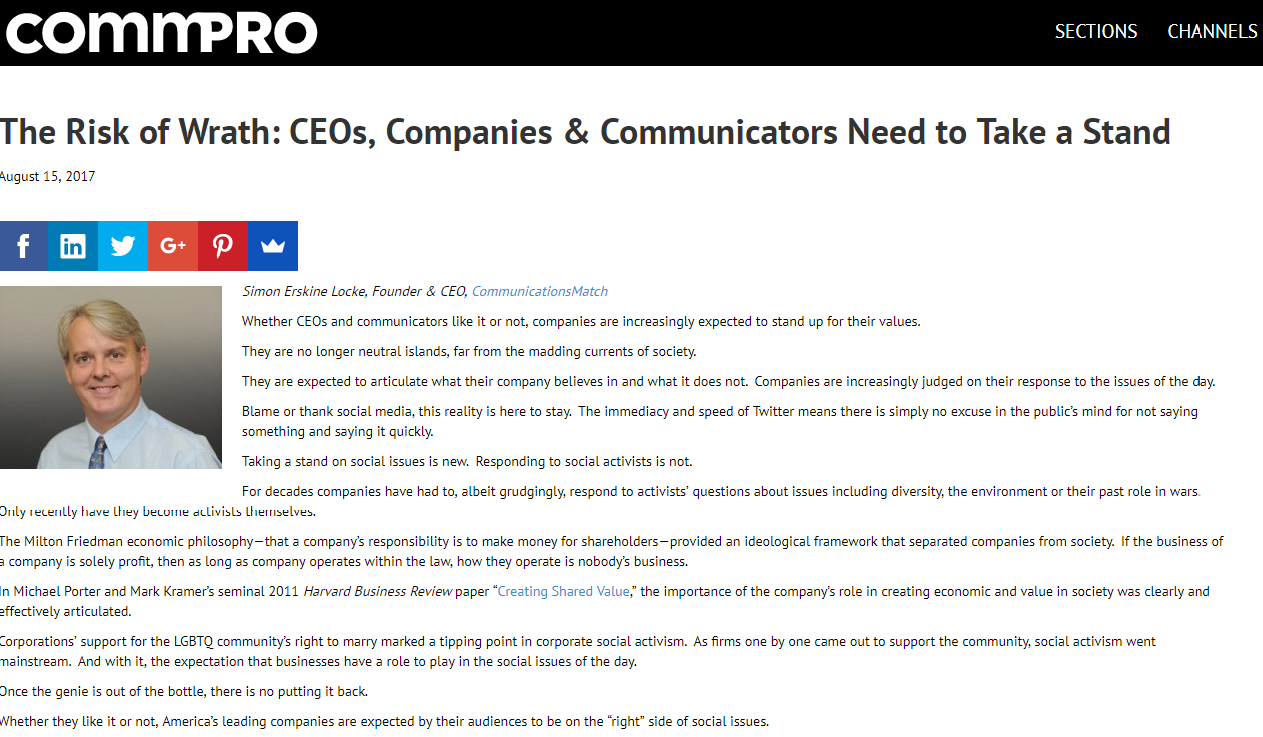 In my latest article for CommPRO.biz, I argue that business leaders have to stand together, that history will judge harshly those who do not act, and that the risk of silence is likely to be far greater than that from Presidential wrath.
Click here to read the full article.