Carmie McCook, a former TV journalist and now media and speaker trainer for executives, shares three specific insider tips on what not to do during an interview in this Communicators-to-Communicators Insights Video: TV Interview Tips From a Former TV Reporter: Carmie McCook.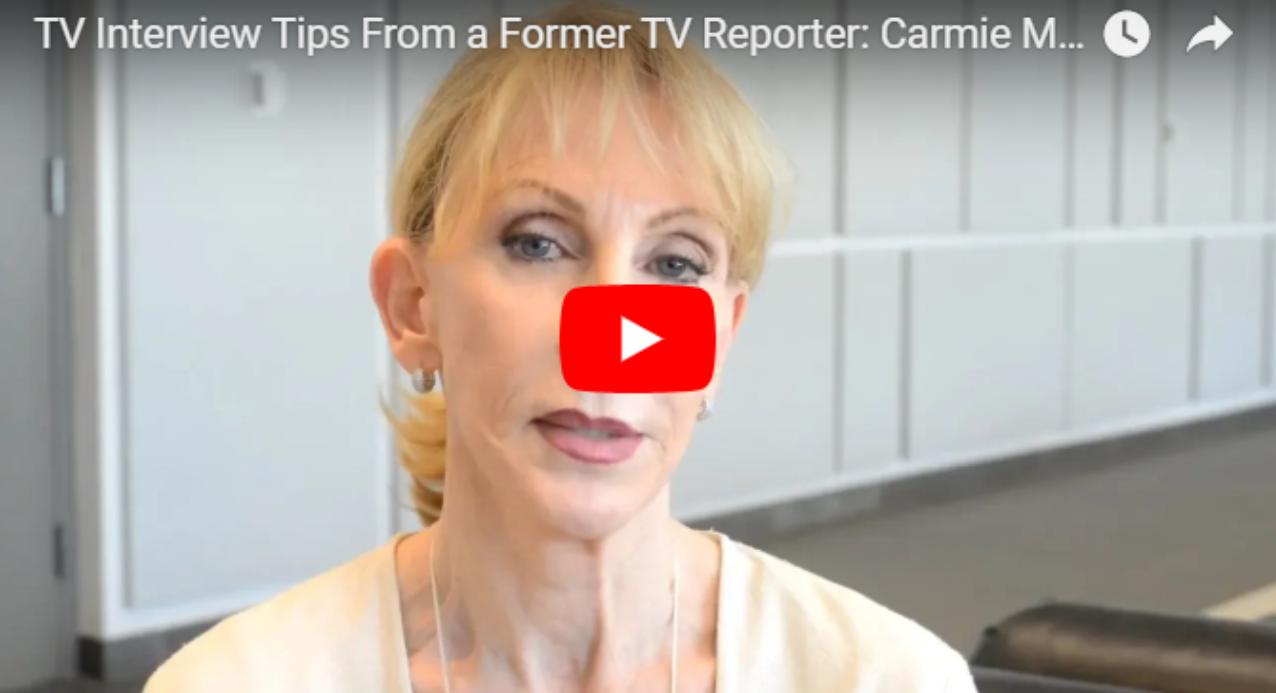 In the video, she focuses on three important details that only an insider would think about:
Don't call a reporter by their name. They may not be the person introducing the interview on the 5 o'clock news

Don't respond to a question by saying "As I said before…" This makes the job of editing harder

Don't look straight into the camera. Look at the journalist and engage in conversation
Watch the 2-minute video:
In previous Communicators-to-Communicators videos, McCook has provided big picture perspectives on what not to do in interviews (don't pick a fight with reporters, don't play the blame game, don't lie), discussed how to prepare for interviews and plan for "Fake News."
Watch them here:
Subscribe to the CommunicationsMatch™ YouTube channel for close to 100 videos with communications leaders and editors on topics including: reputation management, crisis communications, professional development, the history of PR, diversity and the impact of technology on the profession. Watch our series on Agency Search.