As the holiday season gets off to its official start with Thanksgiving, I share a few takeaways from the year for communicators in a new article, "Giving Thanks: Lessons From a Tumultuous Year", for CommPRO.biz.
The holiday season is a time to count our blessings and give thanks. No matter how challenging our lives may have been or how successful, it's important to think about those whose lives were cut short or were forever changed in the mass shootings, fires, wars, battles with addiction, and tragedies of the last year.
If we get to celebrate the holidays under our, our families' or our friends' roofs, we can consider ourselves fortunate. And, as the year marches to its close, it's important to stop and think about what we can learn from 2018.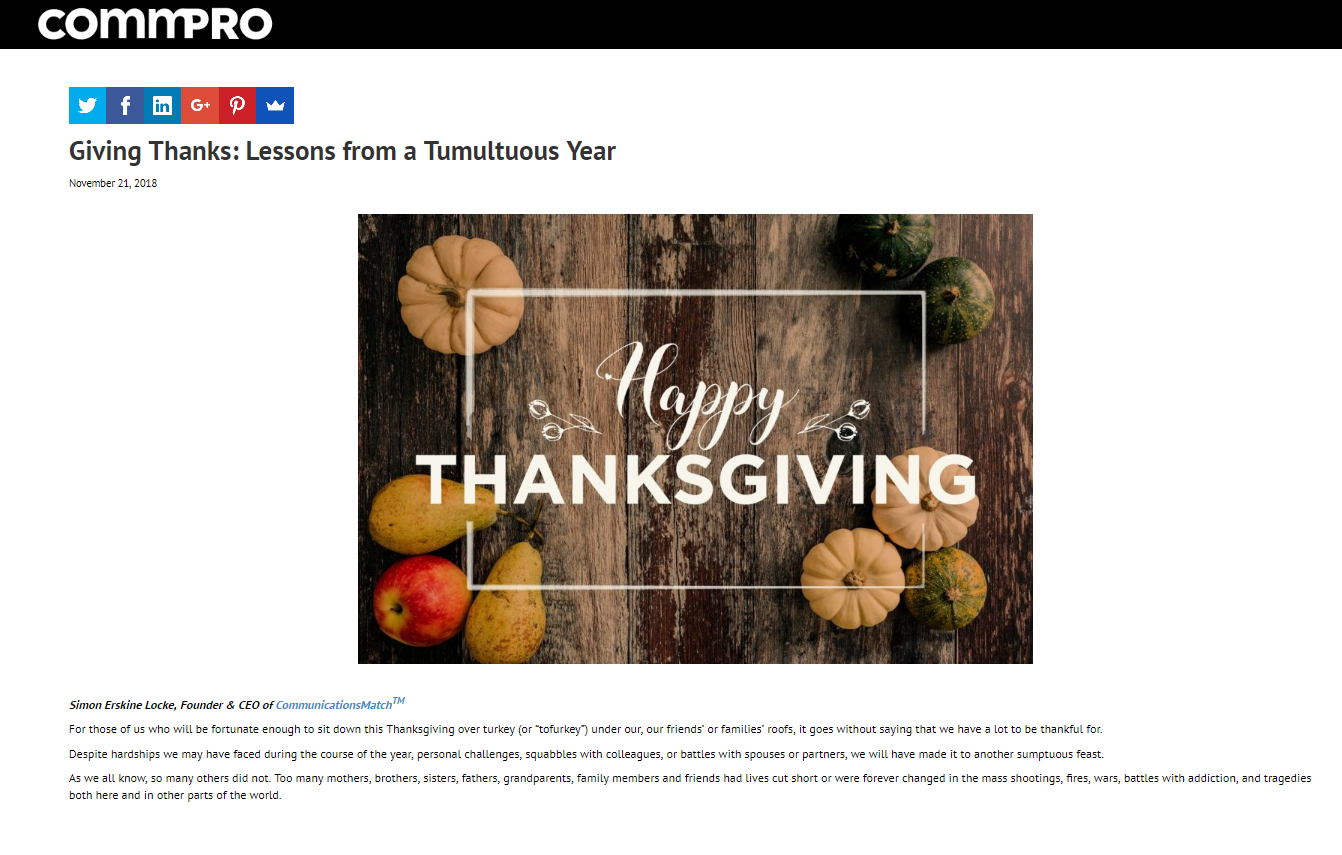 Here are some highlights:
Live Well: No matter how much money we have or how touched by genius we are, we're not in control of life.
Integrity Matters: There have been many, many examples of what happens when we lose sight of integrity as a North Star.
Don't Rubberneck. Look in the Mirror: Starbucks' diversity issues provided an opportunity to ask hard questions of ourselves and our companies.
What We Say Matters: The consequences of disparaging others are all too clear.
We Can Change the World: #MeToo reminds us that we can change the world.
The Importance of Giving Thanks: We depend on others every day and in our hours of need. During the holiday season we need to thank all those who have helped us and others during the year.
Click here to read the CommPRO article.