CommunicationsMatch™ and RFP Associates' new Agency Search Checklist is a simple tool to guide a comprehensive search process. It addresses key steps including outlining the scope of work, drafting measures of success and preparing a budget, as well as RFQs and RFPs.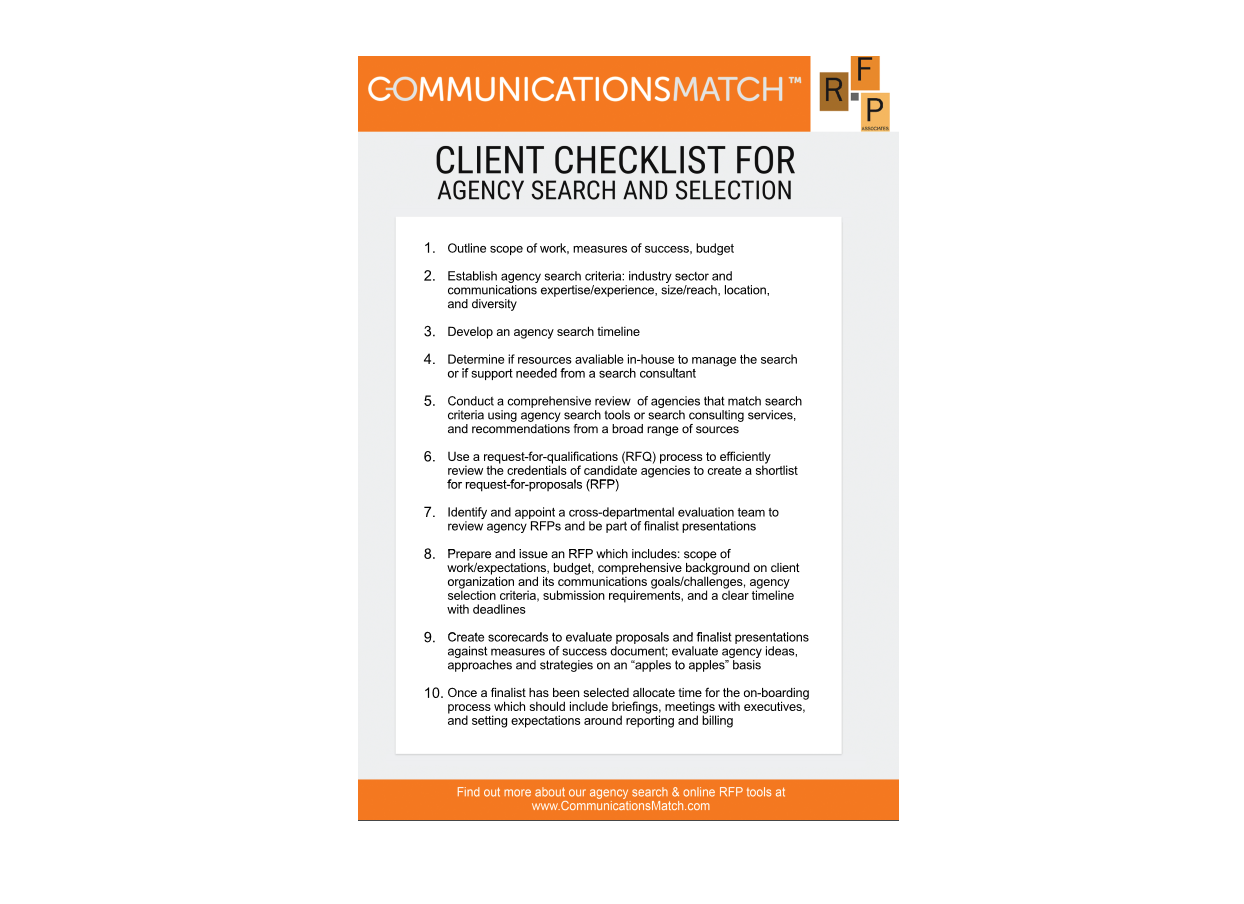 Featured in CommPRO.biz, the Checklist, is one element of a thorough and well-structured agency search process that offers companies a path to find the best agency or consultant for an agency-of-record assignment or project. For a more detailed overview of agency search best practices, read our "Client Guide to PR and Communications Agency Search".
For agency search guides, research, videos and articles, go to the CommunicationsMatch Agency Search Resources page.
View or download the Communications & PR Agency Search Checklist