CommunicationsMatch™'s qualifications-based search process benefits clients and agencies alike.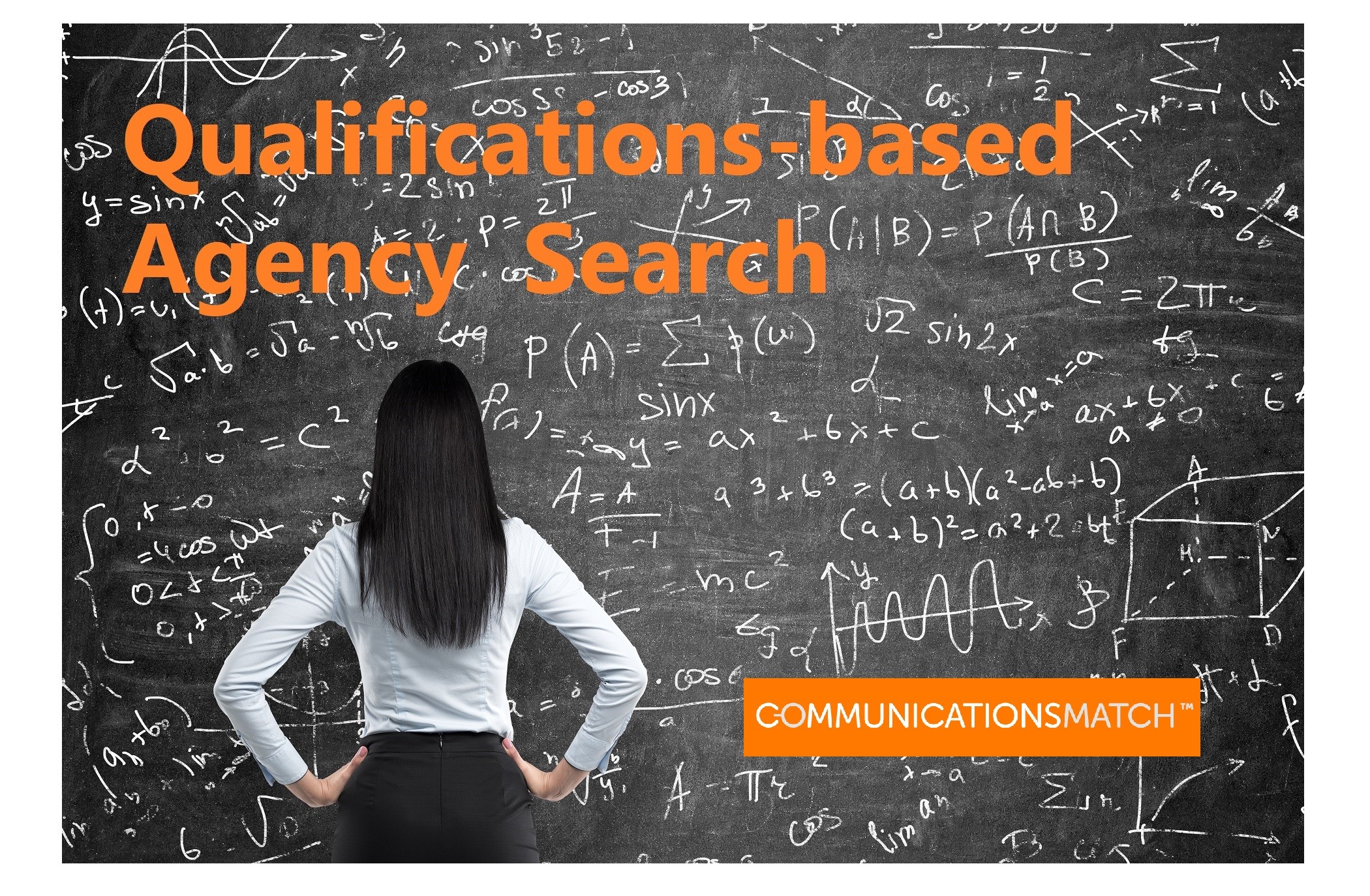 Clients search for agencies, consultants and freelancers by areas of industry and communications expertise, location and size, designations, diversity and more, then review agency profiles to create shortlists.
This matters. When a client has done its homework, agencies and clients save time. Relationships where there is a strong match between expertise and clients' needs, deliver better results and longer relationships. This reduces the risk, and cost, of failed relationships and client turnover.
CommunicationsMatch™ provides clients the option of reaching out directly to shortlisted firms or using the Agency Select™ RFQ/RFP tools, developed in partnership with RFP Associates, to streamline the process for clients and agencies.
RFQs and RFPs are sent electronically to specific agencies and professionals based on the initial qualifications-based search. When an agency receives an RFQ/RFP through the system, they know the client has done its due diligence and is genuinely interested in working with them.
Designed by communicators for communicators, the RFQ/RFP templates, which are customized by clients, make it quick and easy to provide all the information agencies and consultants need to evaluate and make the decision to respond.
The proven process – used by PRSA members and in local market searches for one the largest banks in the world – provides a path for clients and agencies to save time and focus on opportunities that are a good fit.
Watch this video created for PRSA's Find a Firm tool, which is powered by CommunicationsMatch, on how to conduct a search:
Watch this video on how to use the Agency Select RFQ/RFP tools:
Go to the CommunicationsMatch search page or find out more about RFQs/RFPs.