CommunicationsMatch™ is now providing agencies, professionals, and service providers the option of adding Clutch reviews to the ways in which recommendations can be incorporated into CommunicationsMatch profiles. Read the press release here.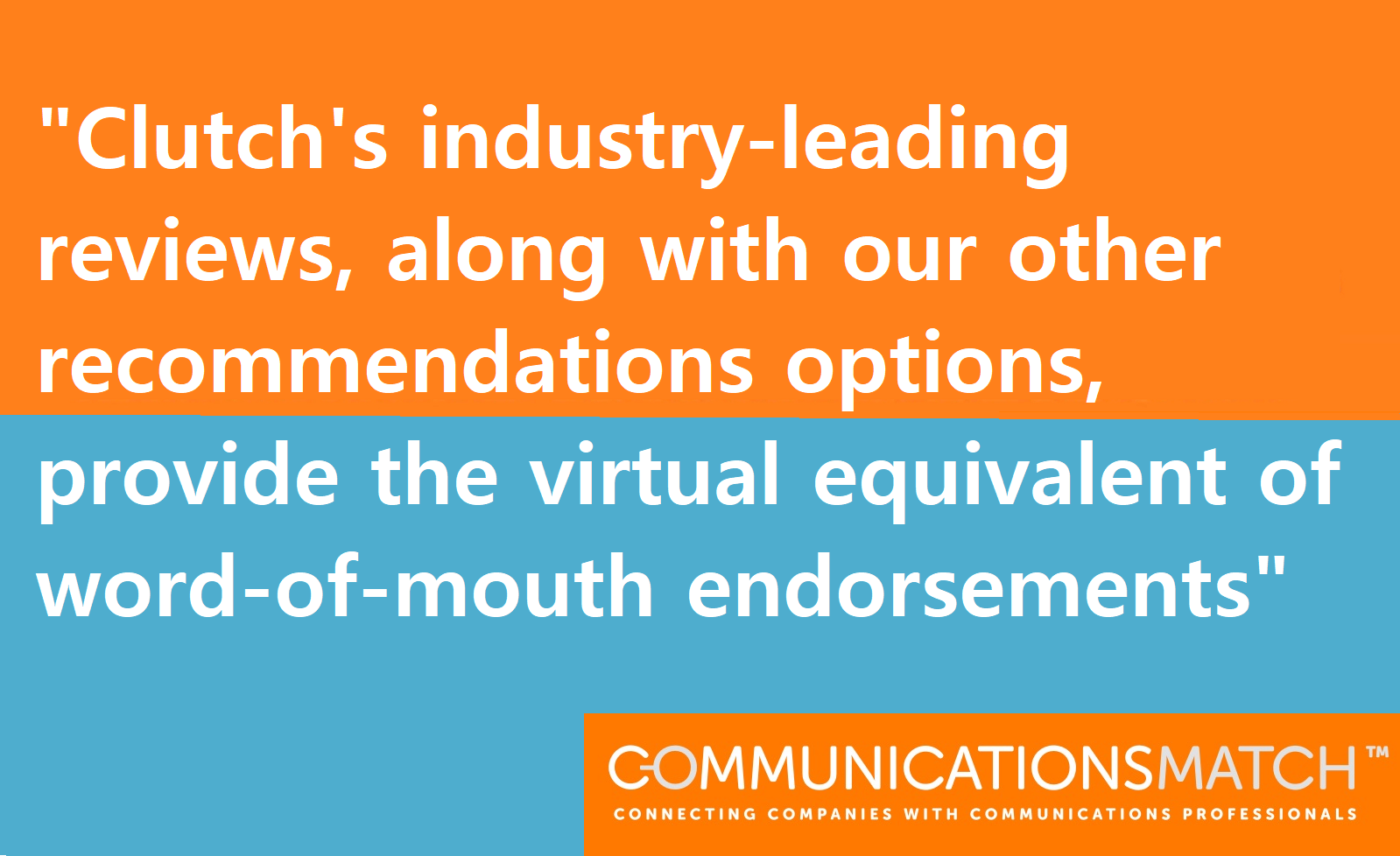 Agencies can add Clutch reviews to profiles as well as directly request, review, and approve recommendations from clients, and create links to reviews on client-facing websites or third-party platforms.
Clutch reviews are based on client interviews detailing their experience working with professional services firms. CommunicationsMatch, which powers PRSA's Find a Firm agency and professional search tool, has incorporated the Clutch review widget into the profile creation and management tools.
"As with any hiring decision, recommendations, testimonials, and reviews from trusted sources have an important role to play in client decisions to shortlist PR, communications and marketing agencies, reach out directly for more information, or issue RFQs or RFPs using our Agency Select™ tools," said Simon Erskine Locke, founder & CEO of CommunicationsMatch in a press release. "Clutch's industry-leading reviews, along with our other recommendations options, provide the virtual equivalent of word-of-mouth endorsements – a powerful driver of the agency and resource hiring process."
Watch this short video on How to Add Recommendations and Reviews to CommunicationsMatch/Find a Firm Profiles.
Clutch is the leading ratings and reviews platform for IT, marketing, and business service providers. Each month, over half a million buyers and sellers of services use the Clutch platform, and the user base is growing over 50% a year. Clutch has been recognized by Inc. Magazine as one of the 500 fastest growing companies in the U.S. and has been listed as a top 50 startup by LinkedIn.