Linda Dunbar, CEO of Diversity Decoder, discusses the business opportunity diversity represents and why the ability to realize this opportunity starts with walking in someone else's shoes in a new CommunicationsMatch™ CommPRO.biz article and Communicators-to-Communicators 5-minute video - Lean into Diversity.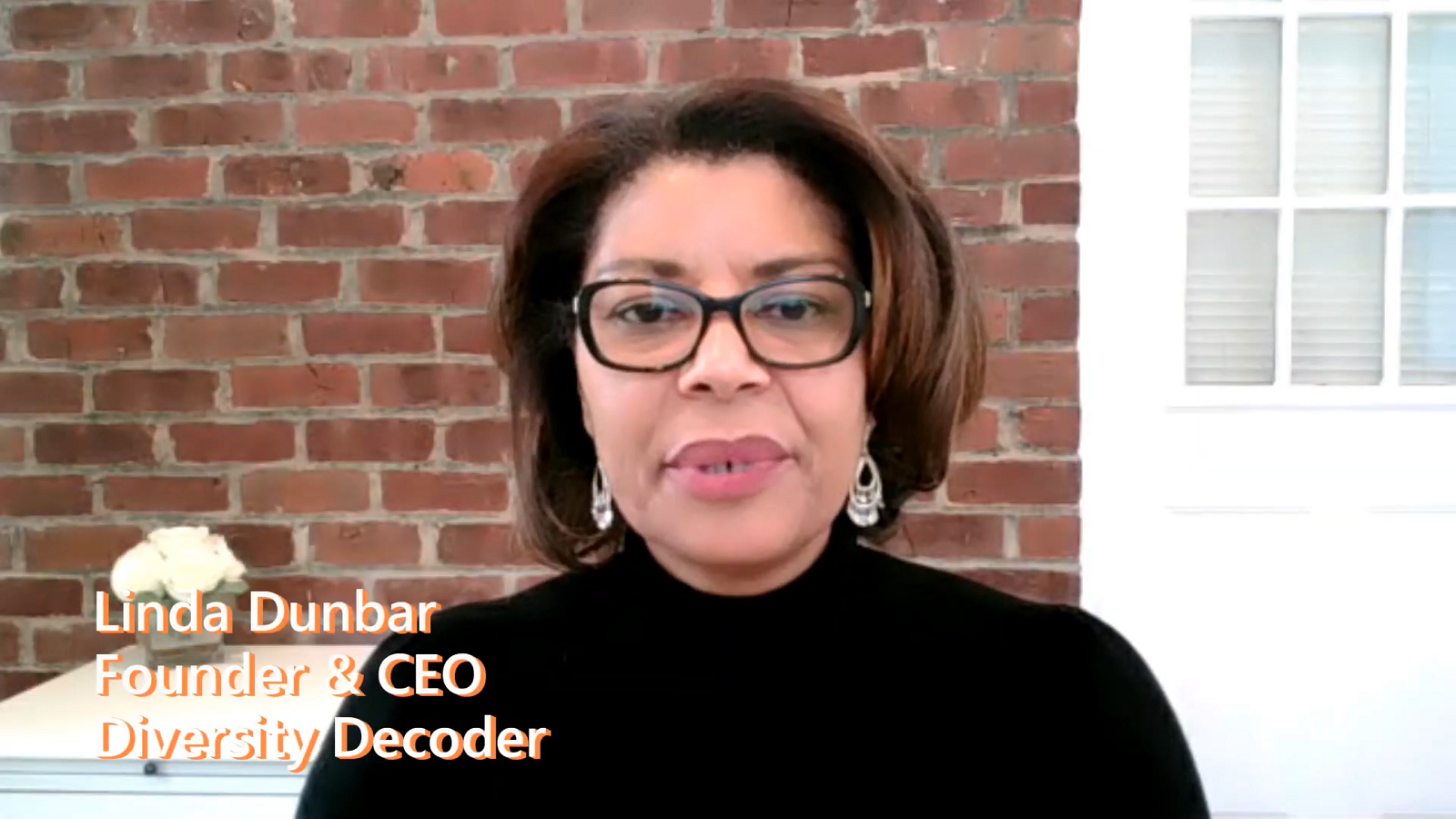 Arguing that the starting point for corporations to act is to make the business case for diversity, she highlights a McKinsey study which shows a one-third jump in returns when companies get it right.
A former corporate and communications leader who consults on diversity issues, Dunbar brings her international background and experience to the table to help companies frame discussions around an idea familiar to business leaders: "It's not about what you think…it's about what they think."
In the video, Dunbar outlines the importance of understanding U.S. history and African Americans' experience. Her diversity training program uses the film Burden, directed by Nathan Hale Williams, to highlight a day of microaggressions and challenges for a successful African American professional to help others walk in his shoes, recognize and change behaviors.
Dunbar highlights the importance in the video of leaders and employees appreciating, "Those things that make us the same, and are different, that we need to respect and understand."
She cites journalist, Gary Younge, who said, "It is impossible to understand the present if you are deluded about the past," as the basis for understanding systemic racism if companies and employees are to move beyond it.
Watch the video here: https://youtu.be/-xKLHDHV02o
Find out more about Diversity Decoder on CommunicationsMatch™.
Simon Erskine Locke is CEO of communications agency and professional search and services platform, CommunicationsMatch™. He is a regular contributor to CommPRO.biz and vice president of the Foreign Press Association. Search for Agencies, Professionals & Service providers. Create a profile on CommunicationsMatch.