Whether it's LinkedIn, Upwork, CommunicationsMatch™, or PRSA Find a Firm, powered by CommunicationsMatch, to get the most from your profile you need to put some effort in. A strong profile, as the head of communications at a major financial institution shared with me, "provides the information I need to make the decision to reach out."

Agency Profiles, Descriptions & Recommendations Matter
Thousands of clients use CommunicationsMatch to search for communications and marketing partners with the skillsets that match their needs for specific projects. The completeness of a profile, descriptions, and recommendations are key to having them take the next step of contacting you. (Watch this video on How to Add Recommendations & Reviews to a Profile.)
A CommunicationsMatch Directory Profile needs to include areas of industry expertise, communications and marketing capabilities, location and agency size or that you're a consultant or freelancer. If you are a PRSA or section member it's essential to include this under Organization/Designation when creating or updating profiles.
It should include a clear summary description, list designations and membership organizations, and of course, contact details and a link to your website. Since client organizations understand that agencies, consultants, or service providers cannot do everything, it's important to be focused. Create a laundry list and you'll be hung out to dry.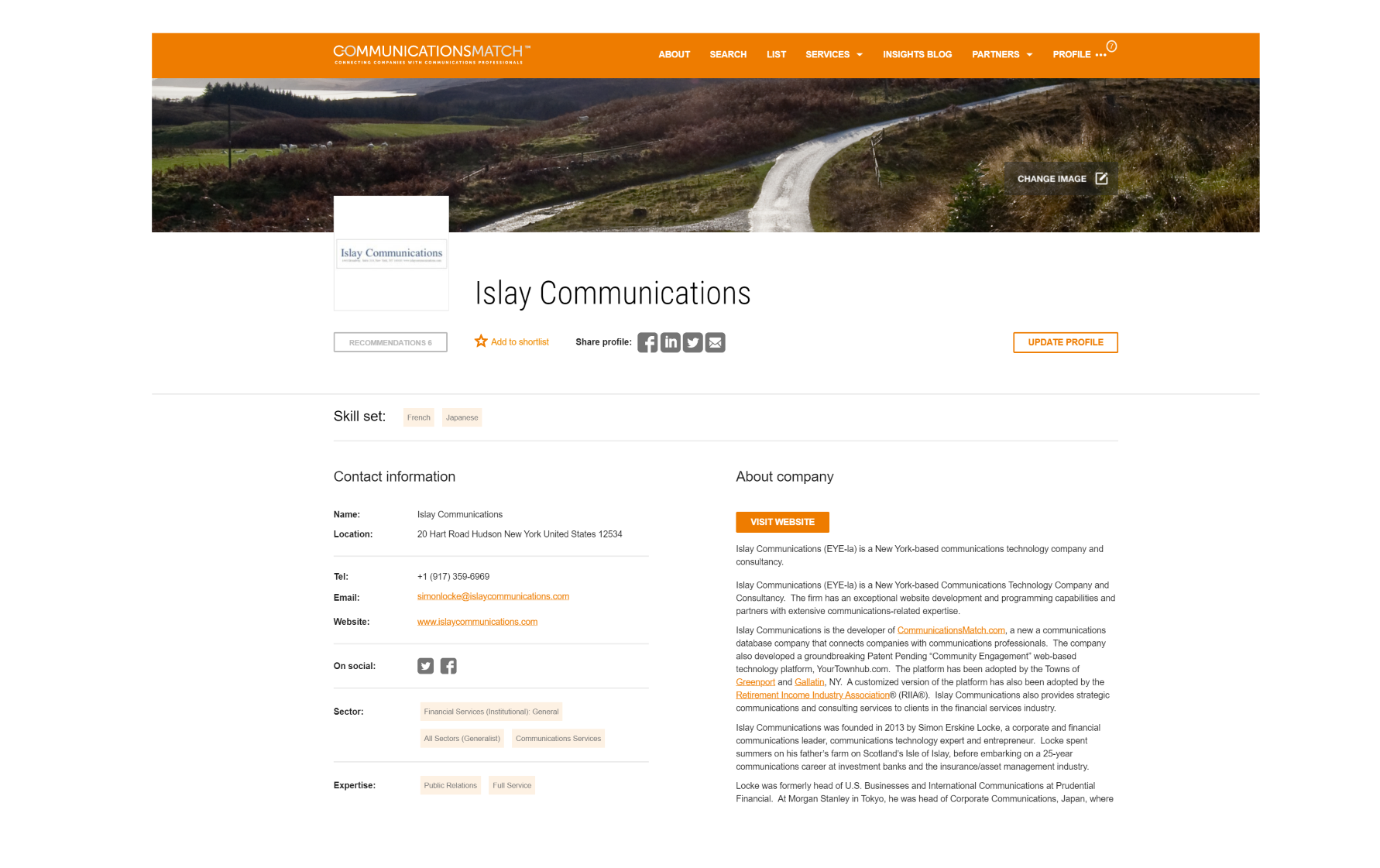 Choosing a Comprehensive Profile includes the ability to upload capabilities presentations, leader bios, client case histories, video, thought leadership, diversity, other offices and more – all of which rounds out and increases the likelihood of a client engaging you.
Trusted Agency Recommendations & Reviews
We add to this yet another critical dimension for clients that's part of our comprehensive profiles: Trusted recommendations, reviews, and third-party validation in the form of awards. Profile creators can create links to existing recommendations on their website and to third-party reviews, or request that clients submit reviews through the platform. They can also list awards and link to them. In addition, if you have a Clutch.co review you can add it into your profile.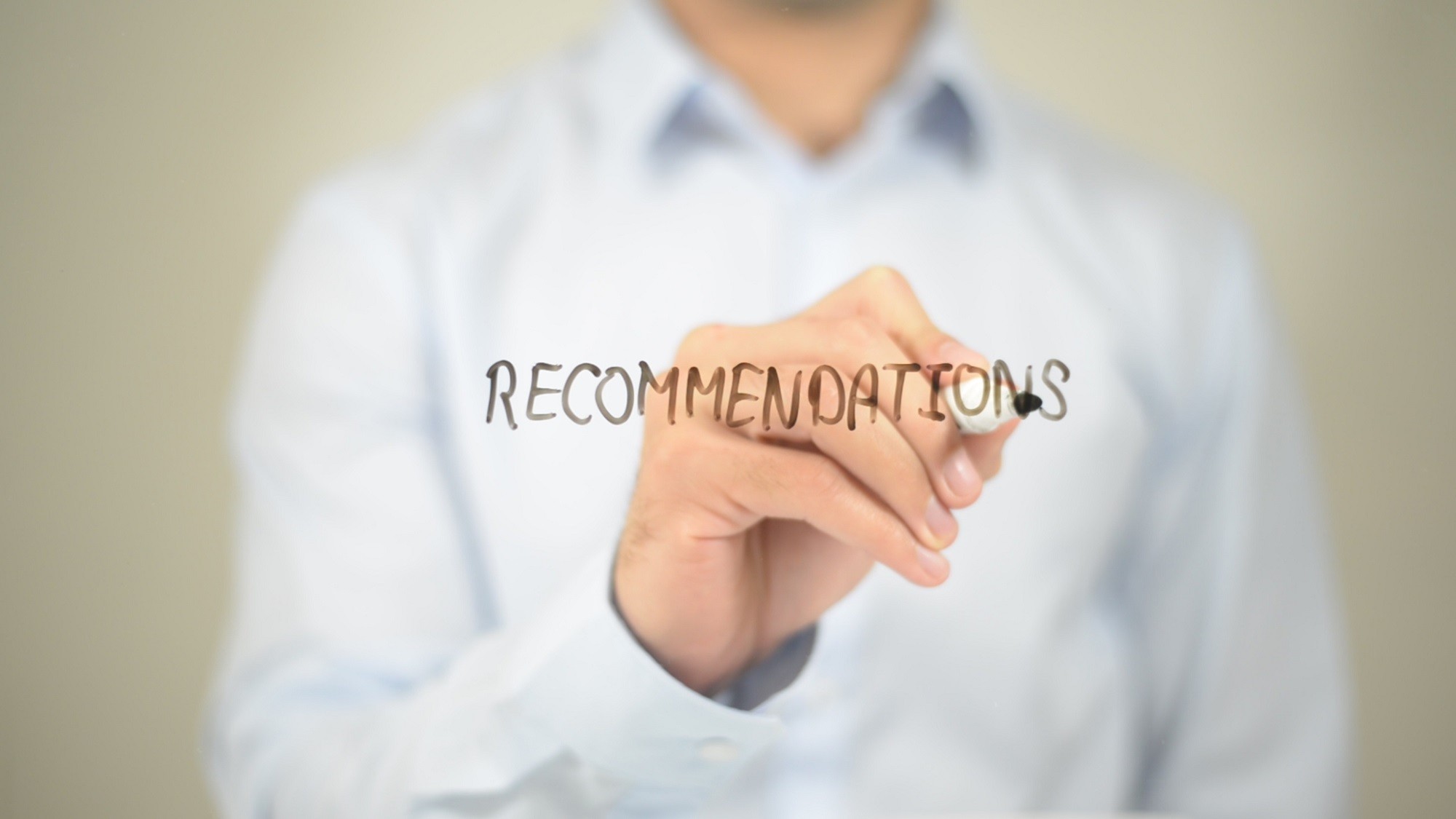 The reviews on the site are designed to provide perspective and insight, but also protect reputations. When clients submit a review, agencies, individuals and service providers get to approve them.
Post to the Insights Blog to Raise Your Profile
A powerful way to promote your profile is to leverage the opportunity to post thought leadership articles to profiles and the Insights Blog. Posting articles is easy and secure. Original articles are welcome, along with summaries of articles that may have appeared elsewhere. Each article is reviewed before it is posted to ensure that it is consistent with publishing guidelines. It's then shared by CommunicationsMatch through social media – when you publish, we promote your content. You can amplify it or share from the platform.
All of this information provides the context and confidence clients need to shortlist and engage with agencies, professionals and service providers either directly or through our Agency Select™ agency hiring and RFP tools.
Add Video & Promote Through Social Media
Promoting profiles and posting video on CommunicationsMatch through social media, website and other channels also offers a path to enhanced SEO and creates additional client search paths for those listed on the platform. We have simple social share buttons for profiles and content.
Invest in Your CommunicationsMatch™ Profile
A little investment will go a long way to maximizing the return on a CommunicationsMatch profile. Making a profile as comprehensive as possible and promoting content are just two ways our agencies, professionals, and service providers can increase the likelihood that clients will reach out to them.
Over the coming year, we'll be offering additional opportunities to raise awareness with target clients as well as introduce enhancements to our search algorithms that will take into account the comprehensiveness of a profile to help client organizations find the resources that are the best fit for their needs.
Simon Erskine Locke is the founder & CEO of CommunicationsMatch™, a PRSA partner, which offers search tools and services to help companies find, shortlist, and hire agencies, consultants, and freelancers, and help agencies and professionals generate new business leads.