In this new Guide to PR & Communications Agency Search, former heads of communications and agency leaders, Simon Erskine Locke, Founder & CEO of CommunicationsMatch, Steven Drake and Robert Udowitz, Principals of RFP Associates, leverage decades of agency search and hiring experience to provide insights into the keys to successful agency searches, managing the agency shortlisting process, selecting agencies for finalist presentations, and onboarding.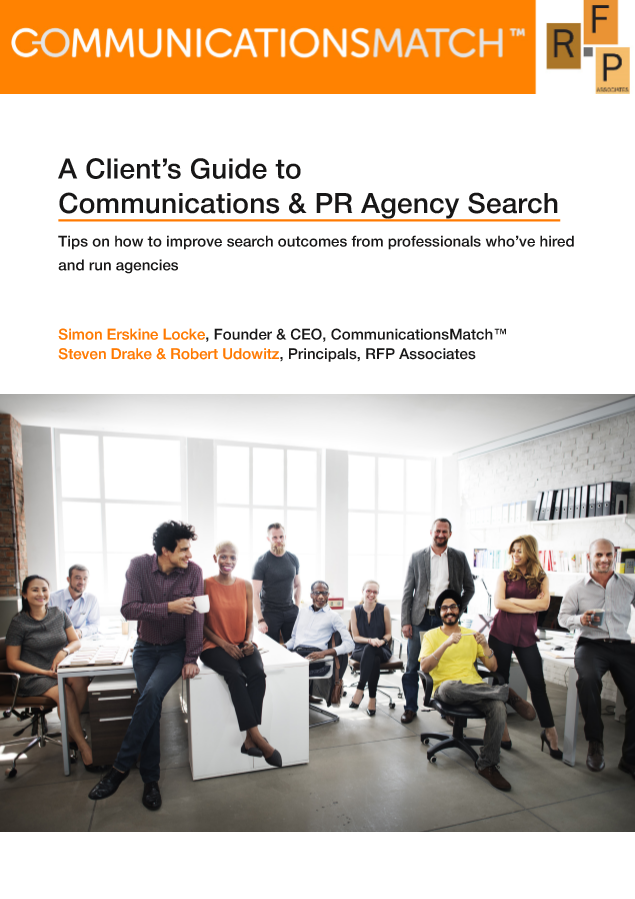 The Guide is designed to help companies through the agency search process to achieve the best possible outcomes. It is available to read and download from CommunicationsMatch's new Agency Search Resource Center, which includes research, articles and a new agency search video series with Drake and Udowitz.
The new search guide provides tips on how to identify and select agencies or consultants that are the best match for a project or agency-of-record engagement.
The Guide addresses topics including:
How to Conduct a Comprehensive Agency Search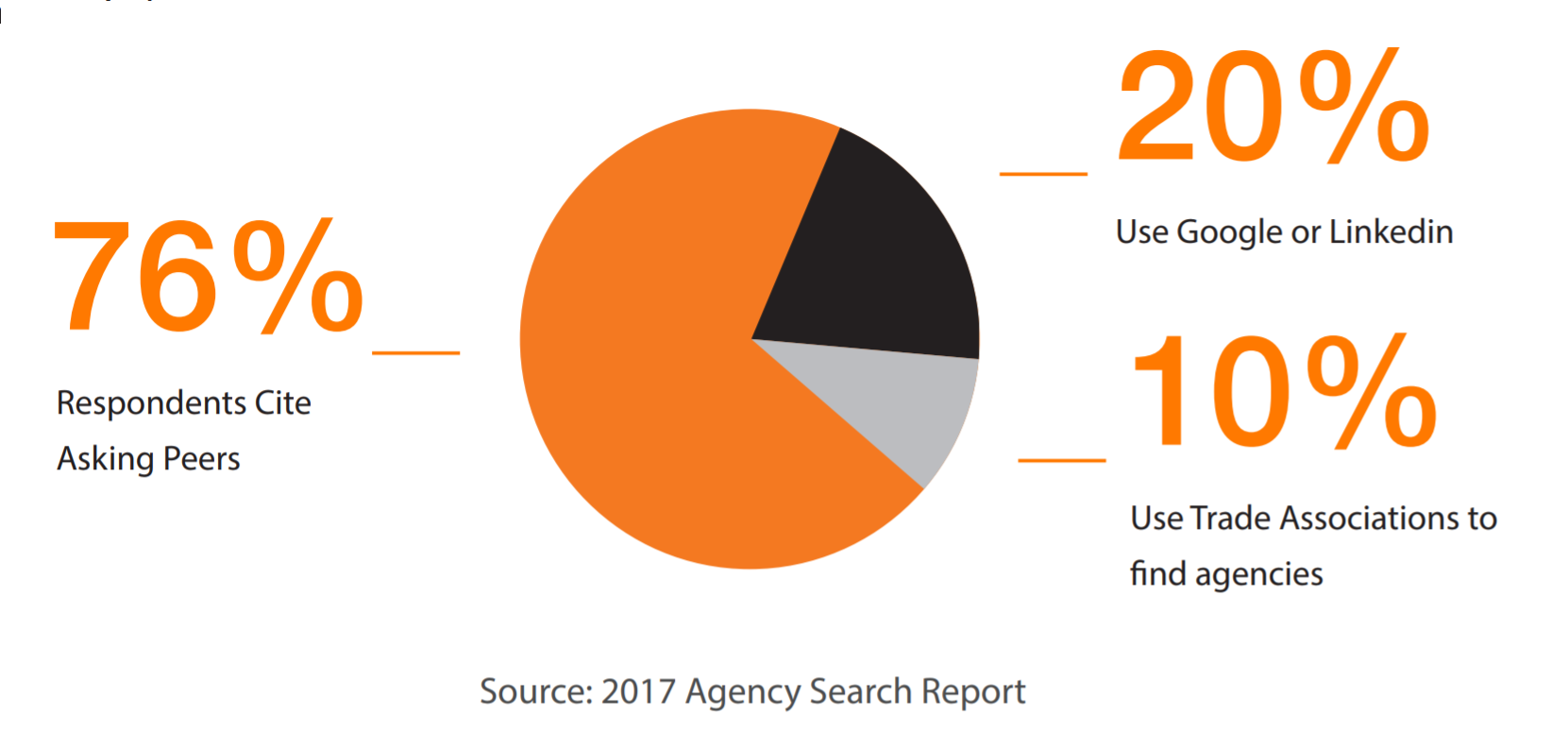 Although our research shows that 76% of companies use word-of-mouth as the primary way to identify agencies, the authors argue that a comprehensive agency search process should include a broad search of firms and individuals with skillsets that match needs, as well as asking for supporting information during a shortlisting and effective RFP process.
Why Diversity Should be Part of the Agency Search Process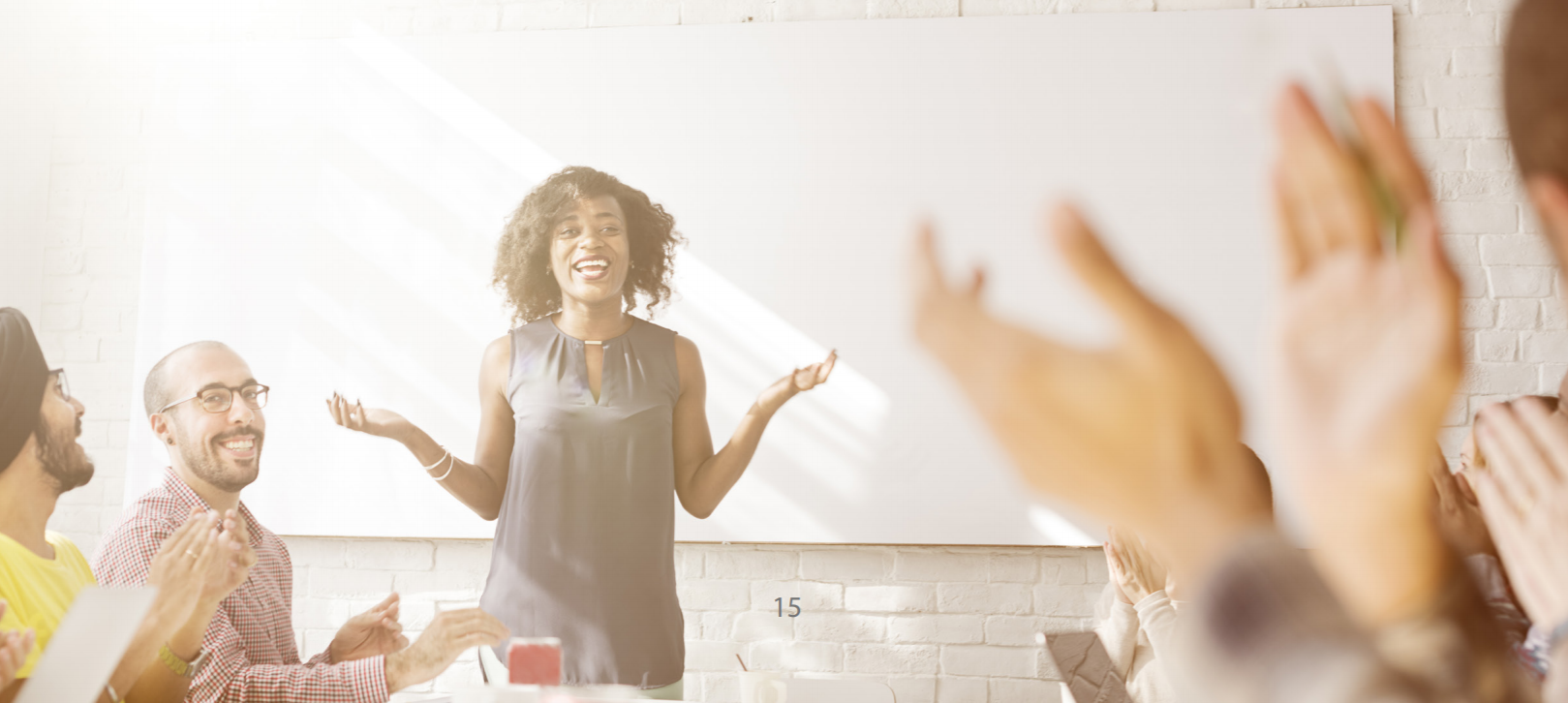 With diversity a focus for corporations and agencies, the Guide to PR & Communications Agency Search highlights the value diverse agencies provide and how to search for them.
What Agency Search Success Looks Like
The Guide notes that a key to successful searches is to start with the development of a measures-of-success document outlining objectives a company is seeking to achieve which may include increasing media coverage, greater social media engagement or new business leads generated through marketing and communications activities. The measures-of-success document is an invaluable benchmark for selecting agencies by desired skillsets, shortlisting firms, determining questions in finalist presentations, and in the evaluation of ongoing agency performance.
How to Select Agencies
Covering key criteria companies need to focus on in the agency selection process, the Guide to PR & Communications Agency Search describes critical dimensions of agency searches such as identifying agencies by industry and communications capabilities, their location and size. It also addresses other important criteria such as client relationships, organization memberships and diverse ownership.
Why Use an Agency RFP (Requests for Proposal) or RFQ (Request for Qualifications)
RFPs may not be popular with agencies that would far rather be referred business, but they are an important due diligence tool in the agency selection process. RFPs need to include budgets and should only be sent to 6-10 firms that have been shortlisted – ideally through an RFQ review of agency options and credentials.
How to Onboard Agencies
All the work of a rigorous agency search process can be undone if onboarding is not managed well. The Guide to PR & Communications Agency Search details the importance of setting and aligning expectations for results at the beginning of the process. It also covers the most important issue of all – ensuring that when it comes to budget and payment, both parties are on the same page.
Watch our How to Onboard Agencies from our Agency Search Video Series.
Agency Search Guide Takeaways
In the conclusion of the Guide, the authors underscore the importance of the decision to hire an agency to manage a company's brand. They reiterate the reasons why having a well-managed agency search process is essential to achieving strong agency-client relationships that underpin outstanding and sometimes award-winning work that drive business goals.
Download the Guide to PR & Communications Agency Search.
Find out more about CommunicationsMatch's other agency search resources, including the Agency Search Resource Center, Agency Search Videos, Agency Search Consulting, Online Agency RFPs (Request For Proposals), along with tools including our Crisis & Opinion Survey tools. Contact us to set up a free complimentary search consultation call or register to search for agencies.