CommunicationsMatch™ marked an important milestone on Oct 26 – 100,000 searches on the platform for PR and communications agencies, consultants, freelancers, and services providers.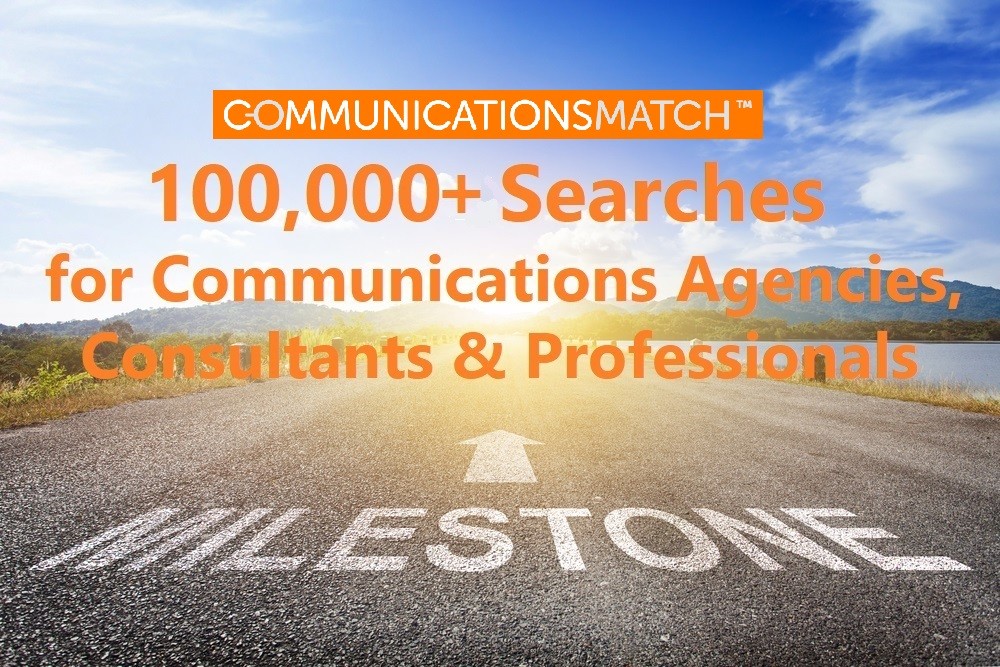 Built by communicators for communicators, our goal has always been to connect companies with communicators and generate new business leads for agencies and professionals with profiles on the platform.
Through our partnerships with PRSA and Capitol Communicator, the rapid increase in searches over the last year underscores the value of our search tools for clients and of profiles to generate new business leads when clients are looking to hire.
As we look forward, we remain focused on continuing to drive more traffic and generate more opportunities for communicators on the platform. Search is always free for clients. Until November 19, we are running a Halloween special on profiles which start at around $100 for 12-months. Use code HALLOWEEN2022 at check out when creating or updating a profile.
Contact us at [email protected] for more information.