To mark the 50th anniversary of the Apollo 11 mission, Sandy Hillman Communications faced a key challenge: How to ensure attention was focused on its' client the Kennedy Space Center Visitor Complex?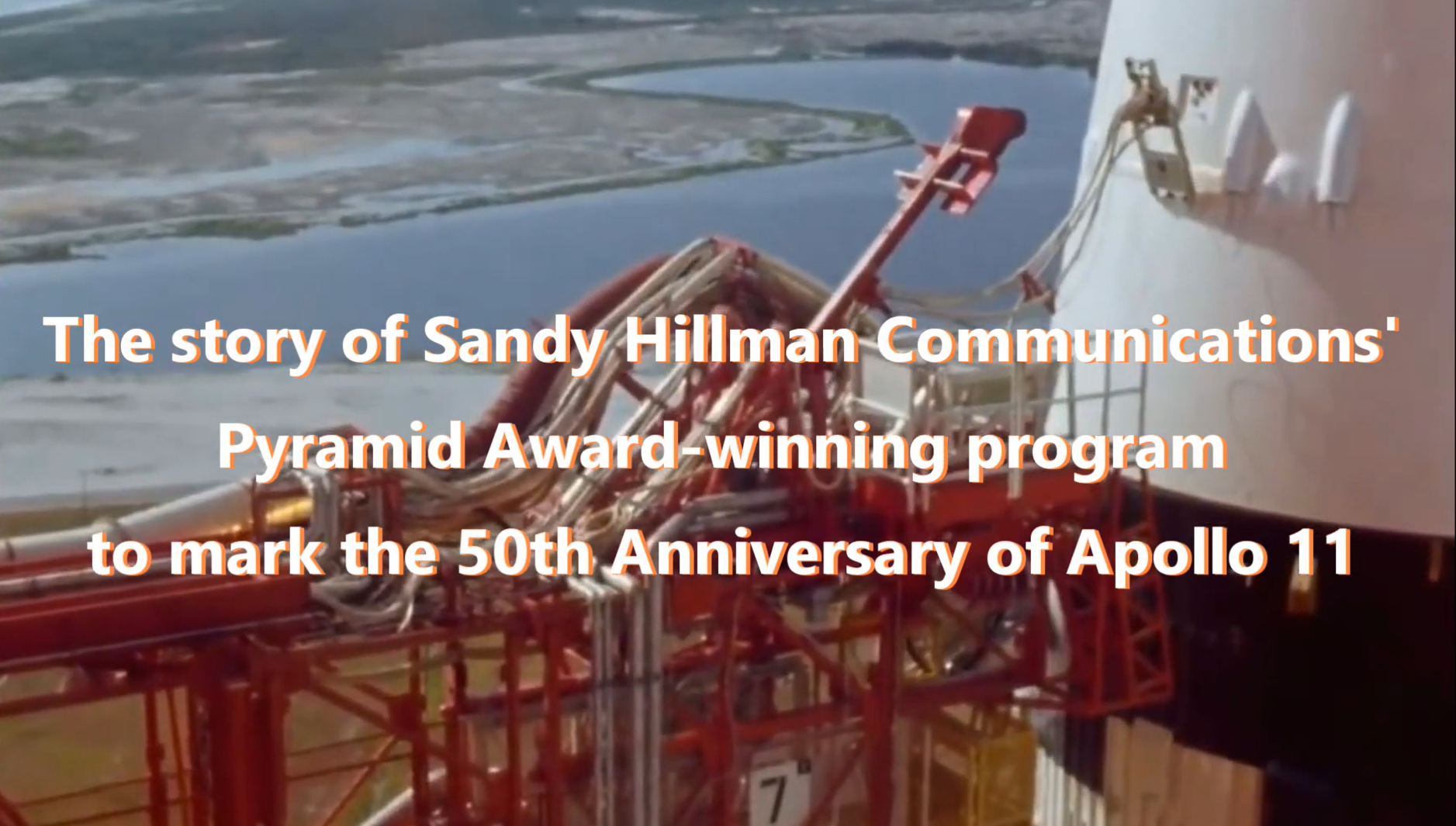 A new CommPRO.biz article - Apollo 11's 50th Anniversary - highlights a short CommunicationsMatch™ video, which tells the story of the Pyramid Award-winning program and offers key takeaways from its success.
Senior vice president, Liz Feldman, discusses the most important lesson from their experience working on the 200th anniversary of the Star Spangled Banner, the 100th anniversary of the United States' entrance into World War I, the 70th anniversary of D-Day, and the 75th anniversary of Pearl Harbor: "Find the one differentiator that our client can claim and own, that no one else can."
Watch: The Apollo 11 50th Anniversary: The Story of the PR Program Video
The video was produced as part of CommunicationsMatch's support of the PRSA NJ chapter's 2020 Pyramid Awards.