In a new article for CommPRO.biz, I make the case for turning the idea of allyship on its head.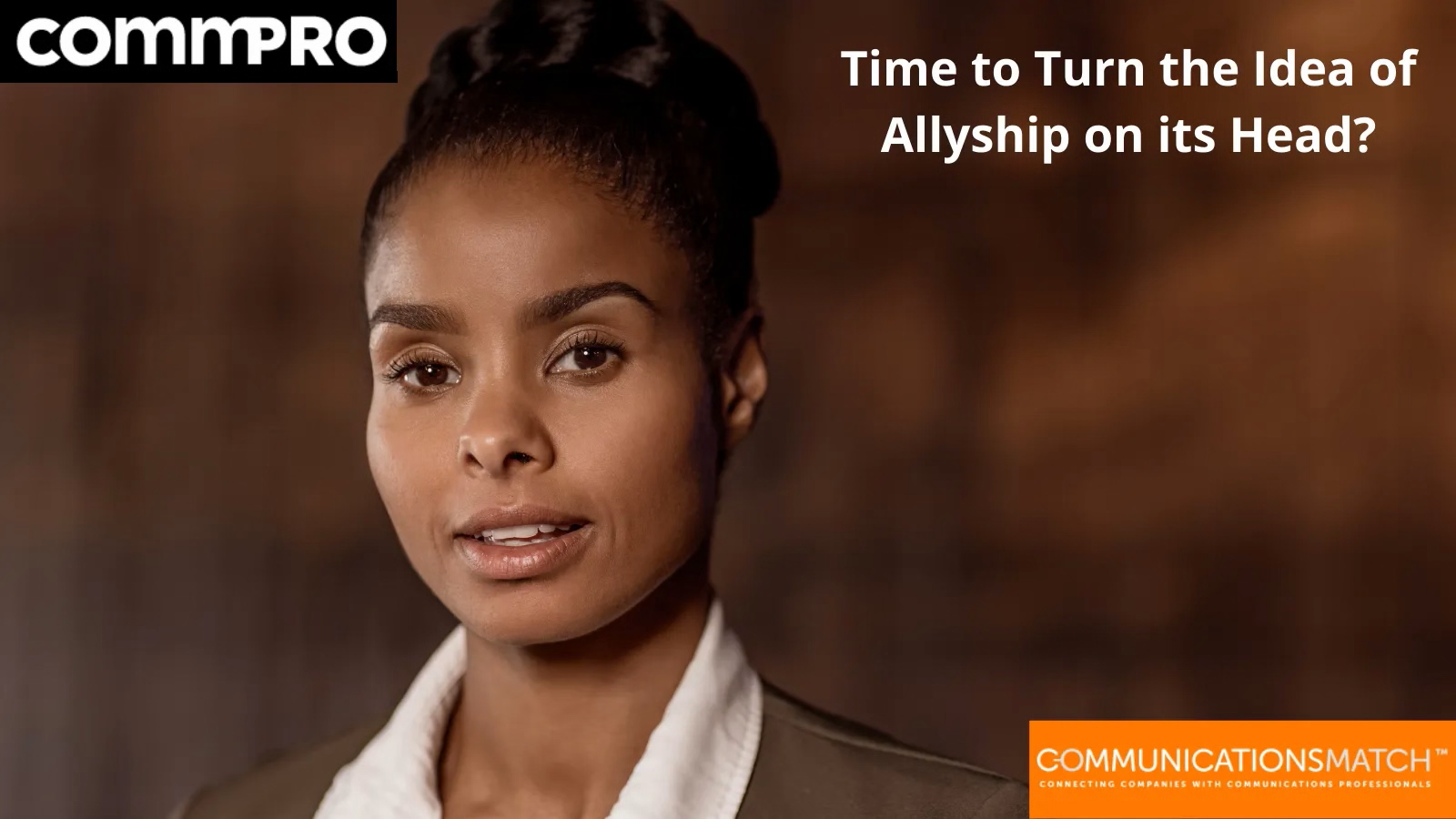 While there's no doubt that being an ally to diverse leaders and professionals is valuable and important, it is not without issues. One of them is there's the risk of a paternalistic mindset and perpetuating imbalances of power.
I note in the article, "When allies see their role as helping "others" rather than peers, professionals, or colleagues, they may not be creating the desired inclusive environment in which all can feel as though they belong."
If you take the time to listen to The Museum of Public Relations & Diversity Action Alliance's January 27th webinar on "Learning From Black PR History: The Imperative of Belonging," you'll get a sense of what it feels like to be African American in our industry.
I believe that, as a communications leader, it is my responsibility to earn the allyship of my African American colleagues in the industry, as well as other members of diverse communities. By doing so, we are all more likely to reap the promised benefits of diversity in the industry.
In the article, I point out, "Being an ally should require work – but the onus should not just be on diverse professionals. For those in positions of power, the ability to call yourself an ally with little to no effort undermines the value and importance of the concept."
By turning allyship around, there's an opportunity to change the dynamics of relationships. I must gain the trust of my diverse peers through a day-in, day-out commitment to opportunity, understanding, and truly sustainable change.
By thinking differently, game-changing progress can be made.
Read the CommPRO article here.
Simon Erskine Locke is founder & CEO of communications agency and professional search and services platform, CommunicationsMatch™, and a regular contributor to CommPRO.biz. CommunicationsMatch's technology helps clients search, shortlist and hire agencies and professionals by industry and communications expertise, location, size, diversity and designations. CommunicationsMatch powers PRSA's Find a Firm search tools, and developed the industry's first integrated agency search and RFP tools, Agency Select™, with RFP Associates.