Back in February of this year, after prodding by Deirdre Breakenridge, I published my first full-length leadership eBook. We got some nice downloads and interaction around it.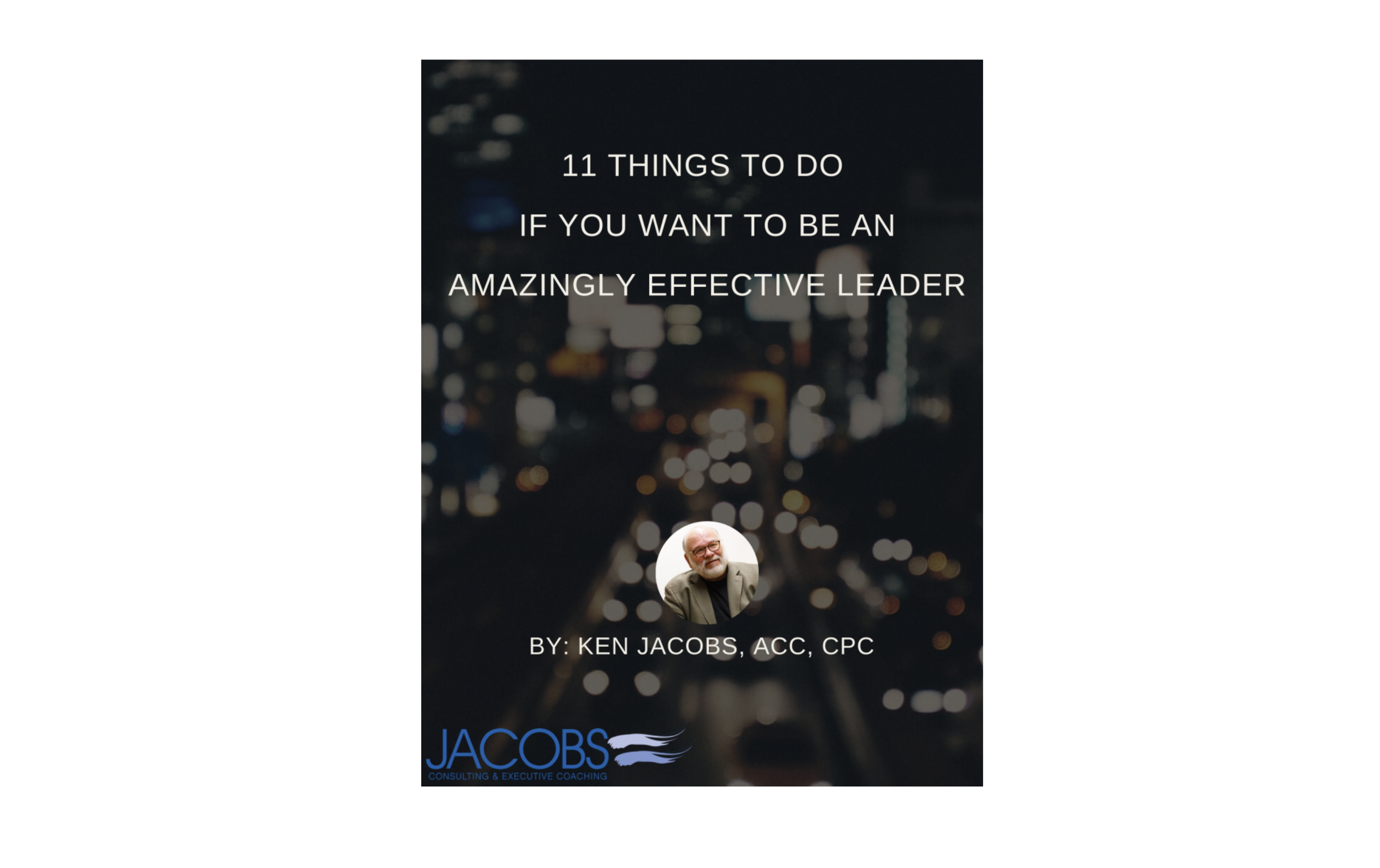 But by mid-March, most communications and agency senior leaders shifted into overdrive, focusing on a higher level of strategic communications, particularly if they were in healthcare or employee/internal communications, with others scrambling to maintain jobs, or communications to team members about furloughs and layoffs. And some agency owners were in survival mode.
Here we are three months later. Some are re-opening their offices, though in new configurations. Some are maintaining WFH Policies, while others are finding a blend.
It sometimes feels like three steps forward, one step back. So I would propose that you're still leading through uncertain times.
So we're re-sharing our Leadership EBook, here, with a preview below. Points 1, 2, 3 and 5 should prove particularly helpful as you lead through still-uncharted waters.
1. Increase Your Emotional Intelligence (EI)
Every year, new studies are released indicating the clear connection between EI and leadership success.
According to The Gottman Institute, emotional intelligence is "the ability to accurately perceive your own and others' emotions; to understand the signals that emotions send about relationships; and to manage your own and others' emotions."
And this is no mere kumbaya feeling. According to a Harvard Business School Online article, emotional intelligence accounts for nearly 90 percent of what sets high performers apart from peers with similar technical skills and knowledge.
2. Know That Energy is Reciprocal
One of the definitions of leadership is using your energy to get the outcomes you desire for your organization, team, peers, and clients. In other words, everyone with whom you interact!
So the question isn't "Are you leading?" but "How are you leading?" Because your energy is affecting all of the groups above. Every single one. Every single minute.
Positivity is contagious. Optimism is contagious. Belief that we can achieve anything to which we set our minds is contagious. The view that there are no challenges, but only opportunities before us, is contagious.
3. Be Willing to Modify Your Leadership Communications
When I host leadership training workshops, I always ask "Should you have a distinctive leadership communications style?" The hands shoot up, and I tell them that they're wrong.
But it's a trick question!
Having a team of truly engaged employees requires investments in time, observation, and thought. And one of the greatest investments you can make in that area is to create a distinctive communications style for each follower that you lead, as well as, if applicable, your boss, your peers, and other influencers in your organization.
4. Ask Empowering Questions
While many leaders think it's their jobs to speak, declare, train, and teach, they would become more effective leaders if they learned to ask empowering questions,
Questions stimulate your followers' brains the way telling them something won't do. When we ask a question, we trigger a reflex called "instinctive elaboration." When that happens, the question overtakes the listener's thought process, focusing their brain on the answer to the question, and preventing them from thinking about anything else.
When we ask a question, we light up a part of their brain which governs emotional connection, thereby increasing the level of engagement in the follower. Put simply, your goal is for ideas to come from their brains and their mouths, rather than yours.
5. Lead First, Manage Second
The step up from manager to leader is one of the most important ones we can make. It can be transformational for our team members, ourselves, and our organizations.
And while managing and leading are related, they're two different skills. We manage things: Processes, production schedules, budgets, timelines, and so on. But we lead people. And with that comes tremendous challenges.
6. Give it Away, Give it Away, Give it Away Now!
It's one thing to be willing to roll up your sleeves from time to time when needed, but only from time to time and when truly needed!
Many leaders fall back into their old responsibilities and assignments because it feels comfortable. But who said leadership is about comfort?
If you're dipping down into work two levels below yours, and doing so on a regular basis, you're not doing your most important jobs…and no one else is either. And pardon my directness, that's irresponsible of you.
The only way you can give yourself the time to do these critical roles is to give away the lowest portion of your current job.
7. Recalibrate Your Definition of Success
As we move through our career trajectories, first we focus on being the best practitioners we can be, as well we should. If we're successful, we then become managers. If we're successful, we get promoted into positions of leadership.
And that's when everything changes. Hheretofore, your success is based on, well, your success. But once you're a leader, you realize that the entire definition of success shifts from your success to theirs. Indiggo CEO Janeen Gelbart captures it perfectly: "…[the role] of a leader is to know what's important and to help others get the important things done well," she explains."
Because it's only when your team succeeds that you do.
8. Set High Standards... For Yourself
When we start our careers, we must have high standards for our own performance. As we shift into management, it's about setting and enforcing standards of performance of excellence for those we manage.
While we never want to leave those behind, to be powerful leaders we must set high standards for our own leadership.
Bruce Madole,CMC, a management consultant put it well: "The greatest leaders I have ever followed were people…who enabled me to feel as though my participation and engagement made them stronger, and more sure of eventual success…They demanded much, and who set high standards for themselves as well as others."
9. Remember to Show Your Gratitude, Often and in Writing
If you're like most leaders, you need to say "Thank you" to your team members more. There's no limit to how often one can say "thank you," and no limit to how great it will make your team members feel
10. Expect Superior Performance, Not Perfection
Leaders with perfectionist tendencies think that they're motivating their teams to greater performance. But they're wrong: By expecting, encouraging, and demanding perfection, they're expecting, encouraging, and demanding something impossible to achieve.
And that doesn't motivate teams and our organizations to greatness.
11. Don't Go it Alone
Leadership is a rewarding career. And it's often challenging, frustrating, and lonely. So why go it alone?
Get support, get guidance, get cheerleading. However, you generally cannot get that from those you're leading.
In addition, effective leadership requires a lifetime of leadership learning, to assure that you're at the top of your game, and constantly developing as a leader.
If you enjoyed this preview, I hope you'll download the leadership eBook here. And I hope it brings you value!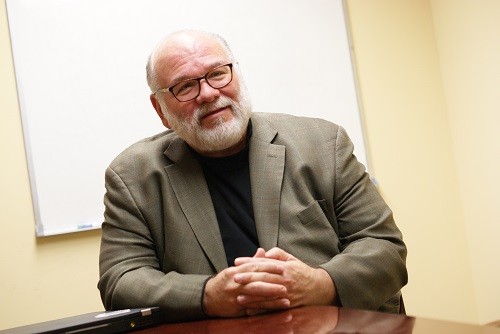 Ken Jacobs is the principal of Jacobs Consulting & Executive Coaching, which helps empower communications leaders, senior executives, managers and agency owners and CEOs to achieve and surpass their organizational, career, and personal goals by becoming more inspiring, inspired and effective leaders.
He also helps PR and communications agencies grow business, manage for profitability, improve client service, and enhance team performance, communications and leadership skills.
Ken is a CommunicationsMatch™ partner. Find our more here about the Coaching & Development services offered by Ken through CommunicationsMatch™.
You can find him at [email protected] 917.838.5345 @KensViews or Ken Jacobs on LinkedIn