We are conducting the industry's first national research into agency search and hiring processes to provide senior communications leaders with data and insights into drivers of agency satisfaction and program outcomes. The results will be presented at the Institute for Public Relations Research (IPR) Bridge conference in Washington, D.C., in mid-April.
If you are responsible for hiring PR or communications agencies, we'd be grateful if you would join your peers, members of IPR and other industry organizations in taking 10 minutes to complete this survey questionnaire before Friday, March 22.
To complete the survey click here.
Your responses will be confidential. We look forward to having the opportunity to share the results with you. If hiring agencies is the responsibility of a colleague, we invite you to ask them to respond on behalf of your company.
Simon Erskine Locke Robert Udowitz & Steve Drake
Founder & CEO Principals
CommunicationsMatch RFP Associates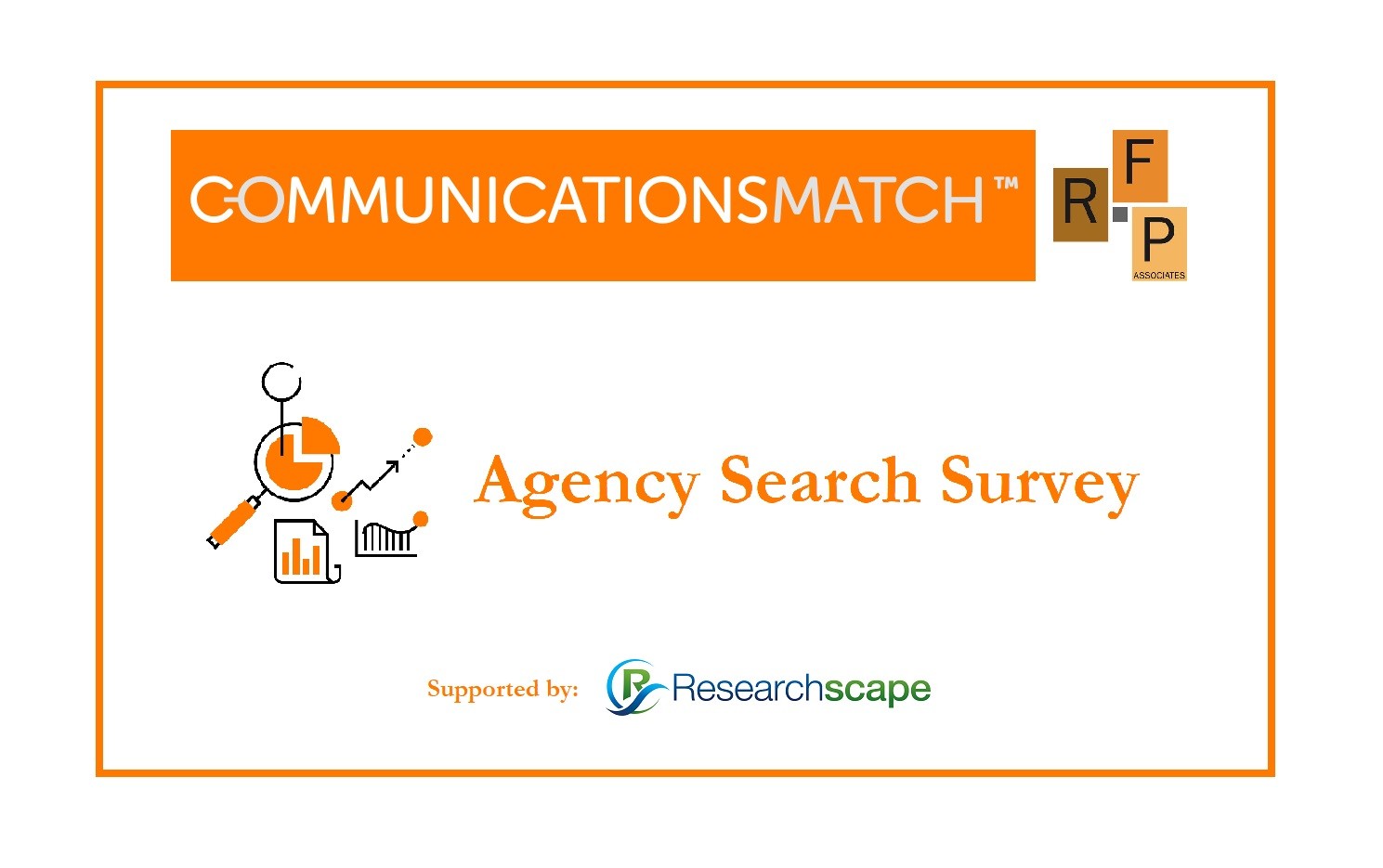 Many thanks to our communications research partner Researchscape. For more information about Researchscape's opinion research tools and services, click here.