Are You PR Agency Ready?
Our new PR Agency readiness checklist helps companies and organizations ensure they are prepared to hire agencies or consultants.
The Checklist is a simple tool to evaluate organizational readiness and plan for bringing on board PR and other communications agencies to help companies find the best agencies or consultants for their specific needs. View and download the Agency Readiness Checklist.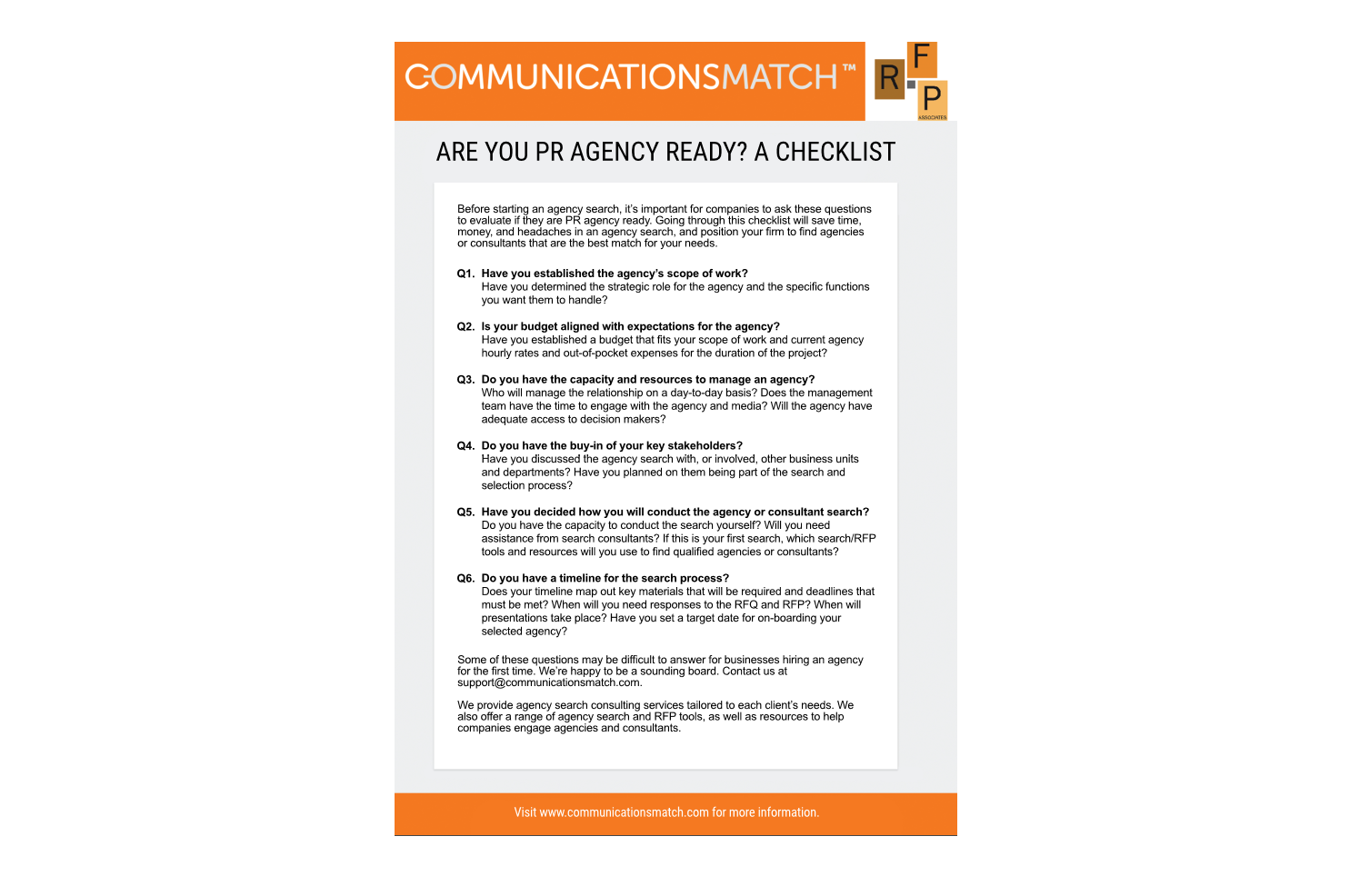 Questions to Ask Before Hiring A PR Agency
Developed by CommunicationsMatch™ and RFP Associates the checklist outlines key questions companies need to ask themselves before conducting a comprehensive agency search.
It highlights the importance of defining the agency or consultants' scope of work, the budget, capacity for managing an agency, involvement of internal partners, search process and timeline.
Download the "Are You PR Agency Ready Checklist" pdf below.